Tommy Truelove
| | |
| --- | --- |
| Clan | Brujah |
| Position | Prince |
| Status | 3+3 |
| Domain | Tampa, FL |
| Coterie | ??? |
| Society | ??? |
| Path | Humanity 000 |
| Player | Player Name |
Overview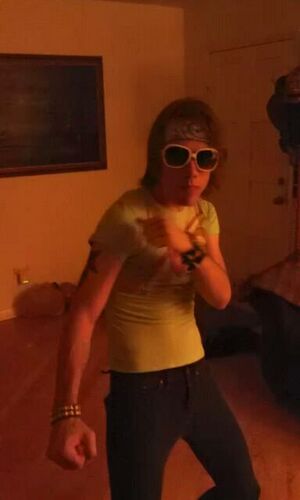 Alias(es):N/A

Real Name: Tommy Truelove
Apparent Age: 23
Concept: Totally Awesome
Physical description:
Detailed Status: Acknowledged by Prince Stick Desylvia


Character Information
Known History
His sire embraced him Anarch and left him with a gang in Sarasota, Fl. After a year Tommy joined the Camarilla. Tommy has been kicked out of the Camarilla, then rejoined, then became Prince of Tampa.
Coterie
If he does it's a "Shadow Coterie"
Allies
Pinger
Paul Walker(Deceased)
Stick Desylvia
Francis Merevein
Hazzan Marwan
Elias Beecher(Deceased?)
Lan Blackwood(Deceased)
Jacen Pompeii (Deceased)
Mushy Nebuchadnezzar (Deceased)
Saladin (Deceased)
Enemies
Sire
Unknown
Childer
Broodmates
Character Inspirations
Tyler Durden
Soundtrack
Quotes
I am Tommy Truelove Prince of Tampa greatest domain in the world.
Fuck that shit!
(taking the microphone from the dais at the roast of Francis Merevein) Yo, yo, yo- Imma let you finish in a minute, but...
Rumors
Truelove is a Setite
Truelove was kicked out of the Camarilla.
Tommy's fur coats are made exclusively out of werewolf.
Truelove is a Caitiff who has been pretending to be Brujah.
Tommy was burned to death on a Cross
Tommy practices the art of Akhu.