Main Page
Welcome to the OWBN Camarilla Wiki

One World By Night
About this Wiki
All characters appearing in this work are fictitious. Any resemblance to real persons, living or dead, is purely coincidental.
This One World By Night Camarilla wiki does not exist in-character. It represents the information a character would be able to get on other Characters using basic Camarilla Lore. All information you find here is fair game for in-character use so only post information you want known about your character by your worse enemy. Please note that this information, as "public knowledge," may include charades, diversions, or rumors of varying validity. Just because everyone thinks something is true doesn't mean they can't be mistaken...
Read the Rules of the Wiki, breaking them could lead to punishment such as but not limited to ban from the Wiki.

To obtain a login for the Camarilla Wiki -- You must fill out this form! Camarilla Wiki Request Form

If you have previously sent in a request for a Camarilla Wiki and did not receive one as of yet, please fill out this form.
Approval should be down to about 3 days. If you have a question simply e-mail owbn-cam-wiki@googlegroups.com Wiki Team and one of us will attempt to help you.

If you ALREADY HAVE a Camarilla Wiki and need to reset your password, you can do so here: Reset Password
Genre Coordinators and STs -- if you wish to edit the Wiki, you may either use your personal login or obtain one for your office from the Wiki Team.
Legal Obligation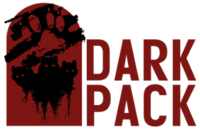 Portions of the materials are the copyrights and trademarks of White Wolf Publishing AB, and are used with permission. All rights reserved. For more information please visit white-wolf.com.
Stamp Logo by
[1]