Attacus Frost
| | |
| --- | --- |
| Clan | Tremere |
| Position | Deceased |
| Status | 4 |
| Domain | Athens, GA |
| Coterie | None |
| Society | ??? |
| Path | Humanity 000 |
| Player | Marcus Willis |
Overview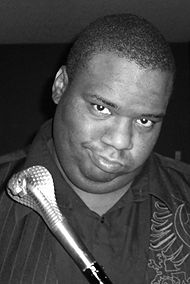 Alias(es): Juan De la roja, The Rockstar Thaumaturge
Real Name: Jonavon Hawk-Irons
Apparent Age: 28
Concept: Clan Outsider
Physical description: Attacus's eyes don't cast a reflection normally which seems to make them hard to pull away from.
Detailed Status:
Acknowledged by Patrick Reval, former Prince of Athens GA
Feared by word of Leonard Flynn, former Prince of St. Augustine FL
Praised by word of Nathlar Shadowbourne, Prince of St. Augustine FL
Self Sacrificing by word of Riddle, Tremere Primogen of Macon GA
Character Information
Known History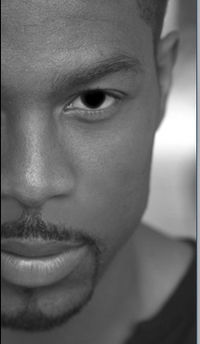 Originally known as Jonavon Hawk a member of the first Athens GA Domain, the man currently known as Attacus Frost barely resembles the boy he once was. Acknowledged by Patrick Reval, Athens first Prince, Attacus was known for his connection to humanity and his research into the affects of spirits on the minds of men. During his time in the Domain he mostly observed having few dealings with those outside of his clan. At some point he some befriended the then Brujah Elder of the domain Carlyle. Carlyle a member of the Founding Circle seem to take a liking to him, but little more can be said for the relationship the nature of which was never very clear. When the Sabbat sneak into the city and destroyed most of the domain he was one of the survivors, however he has never publicly told the story of how he managed to accomplish that.
Years later he would return to the public eye as a member of the Domain of Washington DC, where he could be found in the company of Frankie Luciano and Richard King. Quickly developing a Reputation as a bit of a problem solver Attacus traveled thru out the Mid Atlantic Region attempting to help where he could. Soon he was joined by Byron Hawkins-Khan, a young Ventrue planing to make a name for himself in the area. Attacus left the Domain of Washington to join Byron in the Domain of Fredericksburg VA where everything would change for him. During a visit to The Domain of Sean Donaghey , who Attacus had viewed as a friend, he learned that then Prince Donaghey had knowledge of Disciplines found only among the Sabbat, knowledge he would later report to his elders. The next time Attacus visited the domain, Sean tasked him to address several matters, each of which was designed to drive him closer and closer to the beast, and it worked. By the end of the evening Attacus was no longer the human kindred he had been, but was in fact only barely able to control his beast. It was then that Sean called Attacus to met with him and showed him the video that appeared to show Attacus feeding from a women and child in the domain and breaching Seans Law. It remains a mystery how Attacus survived, reports say he simply side stepped and vanished before Sean and his allies could kill him, but that was both the darkest day of Frost life and the luckiest.
When Attacus was seen again it was as the Scourge of the Domain Federicksburg VA, under the Praxis of Raphael de Montague, a Malkavian Elder who had taken Praxis of the city after it's former Prince named an Assamite as her Seneschal. It was a surprise to most who assumed that Attacus would focus on recovering his connection to humanity, but rather he seem to embrace this "new look", becoming the Bad Boy of the area and often taking blame for anything that would build on that image even if he hadn't done it. Quickly he became known for his dislike of none Camarilla Members and Caitiff along with some real issues with the Followers of Set. As the Scourge, he ensured he was feared by walking that thin line between man and monster. In an attempt to help Attacus stay connected, Prince de Montague order Attacus to embrace a Young Girl who had been harmed during the course of an investigation, annoyed at the idea but loyal to his Prince he did so, and his first childe was created. She took the Name Silhouette Frost, and for a moment there was hope. Months went by and there where slow signs of improvement until the night the Sabbat attacked Raphael and Byron and Attacus was forced to choice between his friend and his Prince. Believing that He had left Raphael to die, he stopped Byron from claiming Praxis and insisted that they leave the domain, and so they did.
Attacus was seen a few more times in the Mid Atlantic but then he simply varnished until he was spotted in the Domain of Middle Ga. He jokingly claims to have been stuck in hell for what would be several years there but was merely weeks here. He only made a few appearances before withdrawing for several years. Most recently Attacus has been a member of the Domain of Atlanta, Then Sheriff of St. Augustine under Prince Leonard Flynn. While he was seldom seen at court the effects of his Presence was felt thru out the Domain as he was able to capture several high ranking members of the Sabbat.
Attacus served as Prince of the Domain of Athens until his Seneschal took Praxis claiming that while Attacus was a good wartime prince he was not the diplomat the Domain needed as Prince. While few are sure how this happened it is clear that Attacus seems to except it wishing his former Seneschal "Good Luck"
Coterie
Attacus isn't really a Joiner.
Allies
Enemies
Sean Donaghey (deceased) "From friend to enemy in all the time it took him to show his true colors."
Jennica Sparrow "It will be all about timing."
Simon Random "I look forward to the moment when you find yourself alone with nothing but me and your faith. Then we will see that man you are."
Sire
Childer
Broodmates
Vincent King "So many things you tried to teach me, I should have been a better student."
Character Inspirations
Soundtrack
Dambala -Nina Simone
Things I've Seen - The Roots
Life is Beautiful - Sixx AM
I Don't Think They Like Me - Last Offence
Light, Camera, Action (TheRemix) - Mr. Cheeks
Walking Away - Craig David
Voices -Rev Theory
Remember the Name -Ft. Minor
Rockstar 101-Rihanna
Quotes
I am a rockstar, Cookies throw themselves at me and hope I might take a bite.
What you need to do is stop by my office spend a few hours on my couch and talk about your mother.
What you have to ask yourself is rather or not the ride is worth the Price of Admission.
I thought it was a good idea...but because it came out of Simon's mouth, it's a TERRIBLE idea!
I want to find your inner child and kick his little ass.
Lets play a little game...
They will never see me coming, and that is something they need to recognize.
We about 10 second from a world of hurt and two cans of whoop ass.
Death is the worse hang over ever.
What can I say I am talented. -In response to the statement -Your topored that man with a single blow-
...but in true Rockstar Fashion all eyes where on me. Don't worry, I saved some for the encore.
Rumors
Has allies within Serpents of Light.
Spent a Year in hell.
Was once Blood Bound to a Ventrue.
Speaks to the Dead.
Is in Love with a Toreador.
He seems to like the Brujah better than his own Clan.
Uses Dominate on Elysium.
Works with a group of Tremere who have sold out their clan to the Giovanni.
Has an Identity among the Anarchs.
Is only Public playing the role of the Tremere outsider
Love to annoy Nathlar Shadowbourne
His hand smells like the backside of Hector Reval.
Is out to get a long list of people who happen to not be dead yet.
Is King of the Mall
He stole Tommy Truelove's finger
Torpors Camarilla citizens on Elysium.
Is not trusted within his own clan.
Was demoted within his clan and forced to step down as Prince.