Redding
| | |
| --- | --- |
| Clan | Tremere |
| Position | ??? |
| Status | 6 |
| Domain | St. Louis, MO |
| Coterie | ??? |
| Society | ??? |
| Path | Humanity ??? |
| Player | Christian Luetkemeyer |
Overview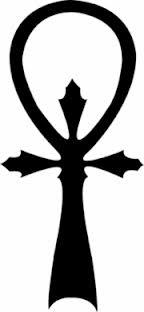 Alias(es):

Real Name: Damien Redding, though he never uses his first name.
Apparent Age: mid-twenties
Concept:
Physical description: Generally changes from time to time, likely due to either Mask of a Thousand Faces or Possession
Detailed Status:
Acknowledged by Forest Sinclair
Loyal by Morgan Daemos
Insightful by Jon-Apolo de Soult
Vigilant by Winterbourne
Vigilant by Prince William Dunstin, S. J.
Knowledgeable by Justicar Lotharius


Character Information
Known History
First started to be politically known in the early 2000's in the Midwest. Has never been a highly placed member of a Domain. When taking positions, generally Harpy or Primogen.
Has been spoken of in the same circles as Hugo Valentine and Elias Beecher.
Coterie
Rumored to be politically involved with Elias Beecher. Has been seen speaking with most people of the St Louis area regardless of Clan.
Allies
Jon-Apolo de Soult
Julianna Kronnin Ward
Mathias Ward
Hugo Valentine
Jakob Phuridae
Winston Warchild
Elias Beecher
Dr. Adrienne Stratton, PhD
Enemies
Sire
Unknown
Childer
None known
Broodmates
Character Inspirations
Soundtrack
Track & Field - Running up that Hill (Kate Bush Cover) CKY- Close Yet Far
Quotes
Rumors
Is affiliated with House Horned Society.
Has been half a dozen different positions but has removed himself from local politics.