Mr. Grey

| | |
| --- | --- |
| Clan | Nosferatu |
| Position | Seneschal |
| Status | 6+3+2 |
| Domain | Baltimore, MD |
| Coterie | None |
| Society | ??? |
| Path | Humanity 00 |
| Player | John Burnett |
Overview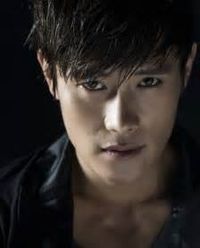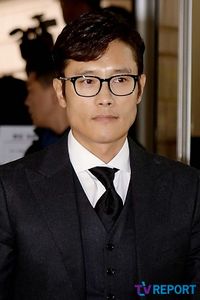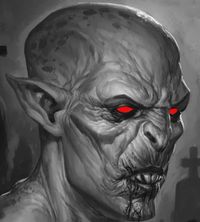 Alias(es): Mr. Grey
Real Name: Basil Grey
Apparent Age: 25 - 30
Concept: FBI Agent, Vulcan Detective
Physical description: (Masked) Mr. Grey appears to be a 6' tall Korean male, with medium length brown hair, brown eyes, and a muscular build. He has a very stern face and rarely smiles, making him quite intimidating. Mr. Grey always is seen wearing the color grey.
Detailed Status:

Acknowledged by Sovereign Prince Rook
Feared by Prince Asher Greggerson
Feared by Former Sovereign Prince Luther Rommel
Formidable by Former Sovereign Prince Luther Rommel
Fearless by Prince Fiona Mac Greggor
Stalwart by Prince Evelyn Landrake
Cherished by Position as Seneschal of Baltimore
Esteemed by Position as Seneschal of Baltimore
Trusted by Position as Seneschal of Baltimore
Dignified as a Dignitary of the Camarilla (Honorary)
Valorous as a member of the Ivory Legion (Honorary)
Character Information
Known History
Basil Grey made his entrance into the Camarilla when he caught the eye of the Elder of clan Nosferatu in Washington D.C. While exploring a cold case for class during his FBI training, Mr. Grey stumbled onto and uncovered information that the Elder had long thought covered up. His dedication and skills as an investigator earned him the right to serve the Elder as his ghoul for over a decade.
Mr. Grey was chosen for the embrace by Greggor of clan Nosferatu while he served as Seneschal to the Brujah Prince, Eddie Dervish. Shortly after his embrace, Greggor took Dervish's praxis and became Prince of Washington D.C. Within a week of taking praxis, Greggor was killed in Northern Virginia by the Anarch Brujah, Ellie X, in retaliation for the death of Eddie Dervish. Mr. Grey was placed under the accounting of Dr. Sweets of Annapolis, and within the year, Acknowledged by Prince Rook of Annapolis. After the Gangrel, Asher Greggerson, took praxis of D.C, Mr. Grey returned and served as the domain's Scourge.
After a year of service to Prince Greggorson of D.C., Mr. Grey moved to Baltimore in order to serve as that domain's Sheriff. He served Prince Rommel for many years in this position, until he was forced to step away to address the growing concerns of his humanity. Mr. Grey has returned to the domain and his role as Sheriff. In more recent nights, Mr. Grey has become one of the first members of the Ivory Legion. After Evelyn Landrake claimed praxis of Baltimore, Mr. Grey was named as her Seneschal.
Coterie
Mr. Grey is not known to be a member of any coteries.
Allies
Luther Rommel
Fiona MacGreggor
Kyung Mi
Rasputin
Reggie Whittle
Pretorius
Dr. Sweets
Enemies
None
Sire
Greggor
Childer
Broodmates
None
Character Inspirations
Sherlock Holmes
Batman
Spock

Soundtrack
"Selfless, Cold, and Composed" by Ben Folds Five
"Greedy Fly" by Bush
"You Know My Name" by Chris Cornell
"Burn" by The Cure
Quotes
"While you have an opinion, that opinion is irrelevant."
"Interesting."
Rumors
Mr. Grey is actually several different Nosferatu all assuming the same appearance and name.

Mr. Grey is not actually Asian.

Mr. Grey has killed 100's of people