Elijah Grey

| | |
| --- | --- |
| Clan | Nosferatu |
| Position | None |
| Status | 1+0+0 |
| Domain | Unknown |
| Coterie | None |
| Society | None |
| Path | Humanity 000 |
| Player | Jeff Cauley |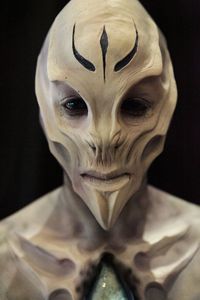 Overview
Alias(es): Whispers
Real Name: Elijah Grey
Apparent Age: Masked as a man in his mid 30's.
Concept: Info gatherer and politician
Physical description: (Masked)
Detailed Status:

Acknowledged by Cranston, Nosferatu Prince of Ottawa, Ontario
Character Information
Known History
Embraced by Mr. Grey of Baltimore sometime in the last few years, this Nosferatu has lead a reclusive lifestyle. After his embrace, he moved to Ottawa, Ontario to make a name for himself without living under his Sire's shadow. Upon receiving his Acknowledgement, he has begun travelling to find a home and see where the Clan is most needed.
Coterie
None
Allies
Mr. Grey
Enemies
None
Sire
Mr. Grey
Childer
None
Broodmates
None
Character Inspirations
Sommelier from John Wick 2
Soundtrack
Quotes
Rumors
He has the nickname "Whispers" because he never raises his voice beyond a whisper. It makes it kind of creepy to have to talk to him.