Mark
| | |
| --- | --- |
| Clan | Gangrel |
| Position | Deceased |
| Status | 3+1 |
| Domain | Twin Cities, MN |
| Coterie | None |
| Society | ??? |
| Path | Humanity 000 |
| Player | Matt T |
Overview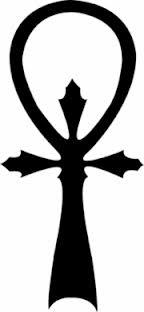 Alias(es):

Real Name:
Unknown
Apparent Age:
Early 30s
Concept:
Former drifter and smuggler
Physical description:
Stands 6' tall, average build, short dark hair, blue eyes. Usually wears boots, camouflage pants, and dark shirts. More recently he has been wearing a long dark trench coat, leather hat, and carrying a walking stick.
Detailed Status:

Character Information
Known History
Not much is known about Mark's early days of his unlife and not many have really asked. Since coming to the Twin Cities however he has held several positions, however some of them for a very short amount of time. Within his first month of being in the city he took part in the large raid on St. Cloud to fight the demon Dragal and was one of only a hand full to return. Soon after he began assisting then Scourge Alexei Semago with patrolling a small portion of the city. After Morgan Wynn Howell stepped down as prince he was made Primogen of Clan Gangrel for the very brief reign of Prince Sylphain Delille(deceased). Under Prince Alexei Semago he was made Scourge, a position which he again held for a short time before being made Primogen of Clan Gangrel. Now that Syprus Herring has taken praxis he has again taken the position of Gangrel Primogen.
Coterie
None
Allies
Enemies
Sire
Unknown
Childer
Unknown
Broodmates
Unknown
Character Inspirations
Soundtrack
Quotes
Rumors
An attempted Blood Bond from Anton Chernobog failed because he is already Blood Bound to Alexei Semago

Has been known to be buyable with the right offer of powers or prestation.
Was killed after taking praxis of the Twin Cities.

Beaten into torpor and staked on Elysium by now Prince Digger of Clan Nosferatu
Was also attacked on Elysium by the independent Warren as well as Digger.