Anton Chernobog
| | |
| --- | --- |
| Clan | Tremere |
| Position | Deceased |
| Status | 6 |
| Domain | Twin Cities, MN |
| Coterie | ??? |
| Society | ??? |
| Path | Humanity ??? |
| Player | John Mills |
Overview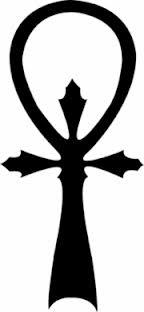 Alias(es):
Anton Chernobog
Real Name:  ??
Apparent Age: Varies
Concept:
Physical description: Variable
Detailed Status:
Acknowledged by the Prince of Vienna

Dedicated by the late former Prince Restax

Diligent

Influential

Invaluable

Loyal by former Primogen Hajime Kojima

Character Information
Those of Clan Tremere would know more about him.
Known History
He came from Europe to help improve the image and power of Clan Tremere. He has been Tremere Primogen for many years with only a few small breaks for "Projects".
Coterie
Unknown
Allies
Enemies
Sire
Not stated
Childer
None living
Broodmates
Character Inspirations
The Thing
The Prisoner

Soundtrack
Quotes
"Behold the Powers given to me by 'The Avian'" - some crazy homeless guy
Rumors
He's a quiet Tremere... Which makes him the Most Dangerous!
The Anarchs want to see him make a bat
Hajime's bloodhunt was engineered by Anton
Helped Hajime Kojima hide in the Twin Cities while he was bloodhunted there.
He can get most anything, some of it magical.
He is actually a skinny African guy.
He is actually a big beefy Asian guy.
Didn't fight for clanmate Simon Williamsen to become Harpy when the Primogen were discussing it because he hates the Lazarion family.
Anton channels the powers of a Duck god.
Albino Squirrels worship him.
During the Praxis of Sylphain Delille, Anton proved that he is a tool of his clan elders and just a puppet Primogen.
Primogen Simon Williamsen wants to kills him because he thinks Anton makes the clan looks bad.
Met his Final Death at the hands of Alexei Semago.