Chantel Rousseau
| | |
| --- | --- |
| Clan | Daughters of Cacophony |
| Position | None |
| Status | 6 |
| Domain | Annapolis, MD |
| Coterie | None |
| Society | ??? |
| Path | Humanity 000 |
| Player | Emily Milham |
Overview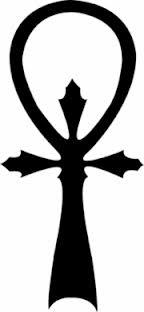 Alias(es):
Chantel Rousseau
Apparent Age: 24
Concept: opera singer
Physical description: 5'6, medium length dark blonde hair.
Detailed Status:

Character Information
Known History
For those knowledgeable in music history and/or opera, Chantel was at one point quite a well known opera singer in Europe. Chantel Rousseau was the stage name she used while in Europe, and that persona is now known as deceased among mortals. No one knows what her true name was. Among kindred she is a known member of the Daughters of Cacophony Bloodline. Chantel moved up in status in the Camarilla, eventually taking the position of Harpy in Annapolis, MD. She has been one of the longest running harpies in that domain. Since her removal from the position she has had large periods of time where she has disappeared from the publics eye.
Coterie
None
Allies
Dicky Redman, Lilyan Townsend, Vincent Velario, Harrow, Calliope Van Horne, James Gunnerson, Victoria DeLaNoche, Rook, Johnathan Gwynn
Enemies
Sire
Childer
None
Broodmates
Character Inspirations
Soundtrack
Quotes
Rumors
Was married to James Gunnerson (deceased)
Was imprisoned in the shadowlands for six months
When she does come out to gatherings she is not seen far from the side of either Seneschal Harrow or Prince Rook
It has been years since she has put on a public performance