Aleister Blackwell
| | |
| --- | --- |
| Clan | Tremere |
| Position | Harpy |
| Status | 5+1 |
| Domain | Iowa City, IA |
| Coterie | None |
| Society | ??? |
| Path | Humanity 000 |
| Player | Dan Valandingham |
Overview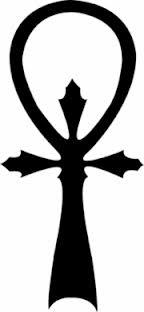 Alias(es): None Known

Real Name: Aleister Blackwell (Presumably)
Apparent Age: Late 20's to Early 30's
Concept: Spoiled Rich Playboy
Physical description: He is a attractive man, standing well over six feet and with a rugby players build and all-american good looks. Always charismatic to a fault, with a smile on his face and a woman on his arm. He prefers to wear red, and his attire changes drastically depending on his mood. From steampunk, to funny t-shirts, to the infamous red beret.
Detailed Status:


Character Information
Known History
We'll get to it one of these days. :)
Coterie
Was once recruited to join Team Freeman, but rejected the offer.
No other coterie affiliations are known.
People who claim him
Archon Zio!
People who hate him
Who could hate such a kind hearted, love-able guy? Oh...wait. Nevermind.
Childer
None known.
Character Inspirations
Aldous Snow
Jim Morrison
Soundtrack
About a Girl -Nirvana
Scotty doesn't know -Lustra
Creep -Radiohead
Fraternity -Foo Fighters
Short Skirt/Long Jacket -Cake
Campus -Vampire Weekend
Hot For Teacher -Van Halen
Black Magic Woman -Santana
End of the World -REM
Here I go again -Whitesnake
God Blessed Texas -Little Texas
Celebrity -Brad Paisley
F.O.H -Infant Sorrow (Get Him to the Greek)
In Defence of a Peepshow Girl -Stephen Lynch
House Party at Arkham Asylum -Luke Ski
Ain't No Rest for the Wicked -Cage The Elephant
Make a Mistake -Brad Paisley
Quotes
"That man is a Pimp" "False. Pimps get paid. Aleister does it for fun"
"No, he's Magneto. I'm Charles Xavier." -Zio!, moments before it was discovered that he was, in fact, Magneto.
"So this woman just became a nymphomaniac and chased her boyfriend down the street with a baseball bat?" Response from across the room "Is Blackwell visiting tonight?"
"Whenever you think you know the answers, I change the questions." - Unknown
"There are few kindred in this world whom are truly dangerous. Many think they are, but that is only because they can kill you with brute force. No, few are those who can make you destroy yourself without lifting a finger. Aleister Blackwell, one of the very few I kindred respect. He understands the Jyhad."-Augustine St. Just
"Can I worship at the alter of Blackwell?" - Kolev
"He was an artist in the truest sense. He lived and died for his craft, and his works weren't fully appreciated until after he was gone." - Fifi!
Rumors
His loyalties are for sale to the highest bidder
He is a worshiper of the Greek God Dionysus
He is a broker of boons, powers of the blood, and weapons.
His father was an Incubus
Is a huge player, flirting with kindred and mortal women alike.
Blackwell is the chief Harpy of Iowa. Princes send their newly named harpies to him to receive training.
Aleister Blackwell is one of the true power figures in the Midwest.
He prefers his women to be breathing.
Aleister has a pet drunken monkey, that he won in a bet.
He has a soft spot in his heart for...wait. He has no soft spot.
Tried to barter with John Ragner for the life of Bethany Nevermore. Ragner refused.
Loves recreational drugs, loose women, and rock n' roll.
Has a poster of Edward Cullen in his bedroom.
Swings both ways.
Is a disciple of Eva Luna.
Has people wondering exactly why he spends so much time with Jon-Apolo de Soult.
Has been offered power and positions beyond his own, but has refused, feeling that he can best serve his clan (and himself) as a Harpy.
Gets offered Life Boons just by walking past other members of the Camarilla.
Rockin Harpy
Is engaged to Fiona "Fifi!" LeStrange
Is engaged to Riddley Lewis of Clan Malkavian
Is George R. R. Martin's inspiration for the character of Tyrion Lannister in his Song of Ice and Fire series.