Neves
| | |
| --- | --- |
| Clan | Nosferatu |
| Position | None |
| Status | 3 |
| Domain | Parahyba, Brazil |
| Coterie | None |
| Society | None |
| Path | ??? - |
| Player | Talles Eduardo |
Overview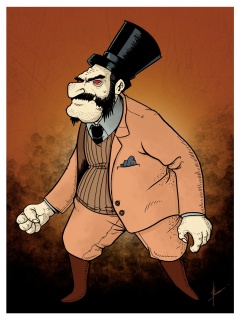 Alias(es):
Comendador
Real Name: Noone knows
Apparent Age: 55
Concept: Tradicionalist
Physical description: Look at the Photo! :)
Detailed Status:
-
Acknowledged By Almérico, Former Prince of Ouro Preto
Admired By Calton Kalmir, Sovereign Prince of São José Dos Campos
Esteemed By Patriarca, Ex-Primogen of Parahyba
Character Information
Known History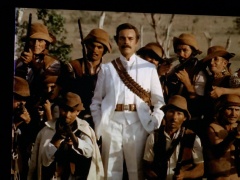 Neves is knowing by being a farmer when he was mortal, rich from the State of Minas Gerais.
Neves built alot of hospitais for the state and got the title of Commander.
On his mortal days he was called by his employeers "Coronel" and had a fame of being severe
Neves has the social ability to talk and convice the others
Neves was in Camarilla of Ouro Preto for some years, then moved himself to Parahyba with his brothers
Treovur Marshall and Nego Zulu.
Since he is in Parahyba he was traveling all Brazil and United States for meet with alot of high members of Camarilla
Camarilla History
Primogen of Ouro Preto in 2013-2013
Primogen of Parahyba in 2015-2015
Primogen of Parahyba 2016-2016
Seneschal of Parahyba 11/2016-12/2016

Nosferatu Only
Face of Persephone's Warren
Loremaster of Persephones's Warren
Former Face of Ouro Preto's Warren


Maybe some of nosferatu know him with this appearence:

Or this:

Coterie
Unknown
Allies
Trevour Marshall
Nego Zulu
Patriarca
Silhouette
KD
Gary Kowaleski
Calton Kalmir
Mac
Joanes Nemo
Sophia Northmann
Jose de Azevedo
Greg
Lance Richards
Eli Manfred

Enemies
Açoite [Deceased]
Batista [Deceased]
Jericó [Deceased]
Black Spiral Dancers
Daeva
Sire
Unknown

Childer
Unknown

Broodmates
Unknown

Character Inspirations
https://pt.wikipedia.org/wiki/Coronel_Delmiro_Gouveia
Soundtrack
Quotes
"I can give you a lecture of it". Neves to a Don Giovanni in a Camarilla meeting
"If you don't know it, i'll provide you this info, for a price". Neves to a Prince of Camarilla
"Not every information is appropriate to charge" Neves to Calton Kalmir

Rumors
Neves has knowledge about anything and can lecture for hours
Neves is work to get back the brazilian nosferatu reputation, after alot of clan members scandals

Neves killed a demon with Tanathosis
Neves has an alliance with the Tremeres
Neves has an alliance with the Ventrues
Neves participates of a group called "Familia Sempre"
Neves is a Taxidermist and do Taxidermy on Garou Heads
Neves is rich and has alot of treasures in gold
Neves is a fan of cars
Neves is a writer
Neves is on personal war against the DAEVA