Lucien Gregoire
| | |
| --- | --- |
| Clan | Tremere |
| Position | None |
| Status | 0 |
| Domain | Dayton, OH |
| Coterie | None |
| Society | ??? |
| Path | Humanity 0 |
| Player | Alex Rushing |
Overview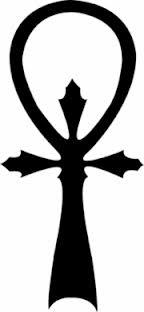 Alias(es): Lucien bani Tremere, Lucien bani Goratrix, Luke Gregory
Real Name: Lucien Gregoire
Apparent Age: late 20's
Concept: Depraved scientist
Physical description:
Detailed Status:


Character Information
Blood Hunted by Gabriel Frost, Prince of Dayton, OH
Notorious for being debased and debauched.
Infamous Sire of Jervais bani Tremere

Known History
Coterie
Clan Tremere
Allies
Selene Lazarion (when she claims him as such)
Bradley Lazarion
Samira Blackchurch
Eric Kein
Matthew Oxford (deceased)

Enemies
Daniel Book (deceased)
Hugo Valentine
Meerlinda
Shanghai Kelly
Tatiyana "Anya" Pyotrevna
Clan Assamite
Clan Gangrel
Gabriel Frost (deceased)

Sire
Jervais bani Tremere
Childer
None
Broodmates
None surviving
Character Inspirations
The Merovingian
Soundtrack
Quotes
"You are a dog. Now go fetch."
"Assamites are the [EXPLETIVE DELETED] of the Camarilla."
"It is - how do you say it? - difficult to imagine a world in which you could be more ignorant."

Rumors
Lucien is a member of the Sabbat.
Lucien is Blood Hunted throughout the Midwest.
Lucien is on a Path of Enlightenment.
Lucien Diablerizes regularly, but refuses to drink Assamite blood.
Lucien exists to destabilize Domains in which he visits.
Lucien is addicted to various types of vitae and will do anything to acquire exotic blood samples.
Lucien has first hand knowledge of what happens when you steal blood from Merlinda.