Aaron Beckett
| | |
| --- | --- |
| Clan | Toreador |
| Position | None |
| Status | 5 |
| Domain | Savannah, GA |
| Coterie | Divide by Zero |
| Society | ??? |
| Path | Humanity 0000 |
| Player | Kim |
Overview
Alias(es): Prodigy, A-Town, Aaronichk, Emperor Palpatine "The Emperor"
Real Name: Aaron Samuel Beckett
Apparent Age: Late 30s
Concept: The Hot Techie
Physical description: Aaron stands around 6'1" with a slightly tanned complexion and brown eyes. He has several tattoos, always wears glasses and his hair and facial hair varies in style but is always dark brown. His style of dress usually leans on the comfortable and casual, most often being seen wearing t-shirts with some kind of image or saying and worn jeans with a beanie or hat of some type. His hands and arms are scarred up as if they'd both been broken badly at some point, and he has some slight scarring around his temples.

Very talkative and friendly, Aaron is originally from New York and is very much a Yankee at heart. Computers and tech are his life and passion as anyone who knows him can attest. He often spends his time creating things just to see if he can do it and has an unshakable opinion of his skill in engineering. He's overly protective of loved ones and friends and has been known to put himself in harm's way for others regardless of the danger to himself. Normally not known to express much in the way of fighting abilities, Aaron's been revealing as of late his prowess in martial arts.

Detailed Status:
Acknowledged by Prince Nikolai, St. Petersburg, Russia
Inventive by Oscar Diggs, former Prince of Savannah, GA
Honorable by James Krieger, former Prince of Savannah, GA
Dashing by James Krieger, former Prince of Savannah, GA
Clever by Tatiyana Krajnik, Prince of Savannah, GA
Character Information
Known History
Aaron is not your stereotypical Toreador. He is an unusually jovial member who's pretty handy with computers. And by handy, he could probably donate your entire life savings to Salvation Army. Probably.

In his time in the Savannah domain, though he has never had any political aspirations in the past, he has occupied the position of Keeper of Elysium, but Primogen for his less populated clan seemed to suit him better for a while. He has set up the Sea Island Elysium, a domain Elysium that is a perfect mix of old Antebellum with state of the art technology, showing that while Aaron prefers the most cutting edge of things, that he can appreciate tradition.
Coterie
Allies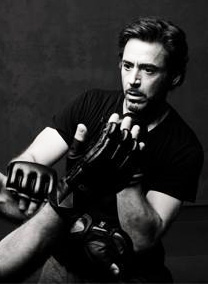 Enemies
Unknown
Sire
Sifu Takeshi Hiroto
Childer
Nope! Not ever.
Broodmates
Cyrus and Sasha Kovachi, Caelan "Pixie" Graham
Character Inspirations
August Anderson from Covert Affairs
The Tony Stark to Tatiyana Krajnik's James Rhodes
Daniel Dreibberg "Nite Owl II"
Stanley Jobson from Swordfish
The Statler to Silhouette's Waldorf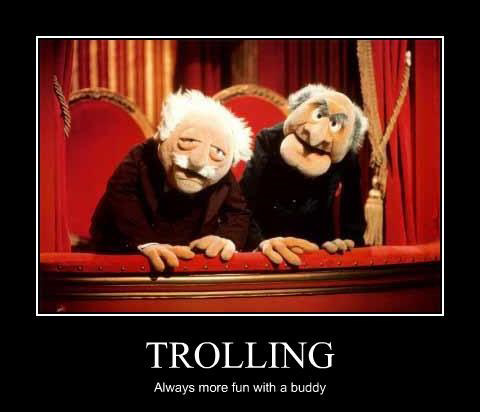 Soundtrack
"Good Life" – One Republic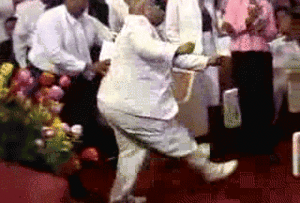 "#1" – Nelly
"Good Life" – One Republic
"Robot Boy" – Linkin Park
"In Repair" – John Mayer
"Ladies and Gentleman" - Saliva
"Discombobulate" – Hans Zimmer
"Little Lion Man" – Mumford and Sons
"Made of Scars" – Stone Sour
"Hero" – Darren Hayes
"Broken" – Robert Downey, Jr.
"Better Than I Know Myself" – Adam Lambert
"88 Rounds Per Minute" – Blue Stahli
"Mark II" – Iron Man Soundtrack
"Invaders Must Die" – The Prodigy
"Hero" – Chad Kroeger f. Josey Scott
"After the Fall" – Two Steps From Hell
"We're In This Together" – Nine Inch Nails
"Shoot to Thrill" – AC/DC
"I Like It" – Enrique Iglesias f. Pitbull
"Carnutian Forest" – Eluveitie
"Comeback" – Redlight King
"Vox Populi" – 30 Seconds to Mars
Quotes
"Just call me the Computer Whisperer. You know, it's like that movie except without Robert Redford and a dumb horse."

Chiton: Are you…? *makes hand motion*
Aaron: Am I what? Gay?
Evelyn de la Carde: Have you met Primogen Beckett before?
Aaron: See? --Conversation when his sexuality was called into question
Rumors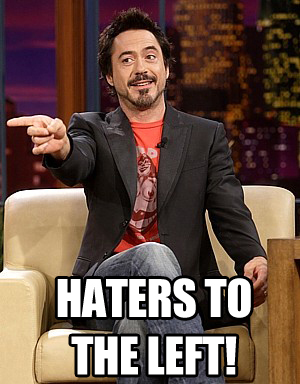 Is designing and creating his own version of the Internet known as "BeckNETT."

Blind for many years, he had his sight restored through a mystical rite performed by a powerful African tribe.

Aaron doesn't feed off of blood - only pixie sticks.
Now that he has been appointed to the administration in Savannah, there is nothing to stop him from trolling the Prince!
Has a collection plate passed around for Domain funds during Court.
Owns a mint and boxed copy of Atari 2600's "Gamma Attack."
Has secretly beaten Billy Mitchell's high score on Pac-Man. Twice.
Can win a game of Super Mario Bros. without using the jump button.
When aggravated, can turn into a jet and fly away.