Sarnait O'Ciardha
| | |
| --- | --- |
| Clan | Ventrue |
| Position | Primogen |
| Status | 6 + 1 |
| Domain | Baltimore |
| Coterie | ??? |
| Society | ??? |
| Path | Humanity 00 |
| Player | Heather Hall |
Overview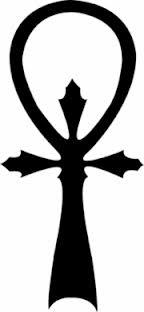 Alias(es):
unknown

Real Name: Sarnait O'Ciardha
Apparent Age: anywhere from 29-32

Concept: mob wife

Physical description: Sarnait is attractive woman with auburn hair and blue eyes. She carries herself as if she means business and she usually does.

Detailed Status:


Personal
Acknowledged (Prince Lodin)
Creative (Prince Weatherwax)
Cherished (Prince Adrienne Stratton)
Efficient (Primogen Todd Eiken)
Accurate (Sovereign Prince Evelyn Landrake)
Indispensable (Prince Adrian Waters)

Positional
Revered (as Primogen)


Ventrue Only
Ventrue Prestige 4
Dignitas
Iron Circlet
Iron Circlet Devoted
The Tartan
The Shadow Tartan
Scipio

Character Information
Known History
Originally embraced in Chicago, Sarnait arrived in Washington, DC in 2004 where she quickly fell under the tutelage of William Dunstin, SJ, Black Jack Graham, and Black Mariah. She served as Steward to Black Jack Graham and then whip to the Malkavian Primogen. She added grandeur to the Brujan/Ventrue debates with her piping and impressed Malkavian Prince Weatherwax with her skill creating doggerel. Sarnait moved to the Twin Cities in 2006 and served as Primogen for Clan Ventrue. She was involved in the execution of Ren Alexander, a Toreador attempting to pose as a Ventrue. As Primogen she went to bat for clanmate Shawn Eiken against the sire of Prince Chester Black in front of Prince Chester Black and won. She disappeared some time in 2007, only to reemerge in 2017. In 2019 she uncovered the blood-hunted Malkavian, Mordecai impersonating a Ventrue and attempting to take praxis from a clanmate (after having already failed at this once) and stopped him. As Harpy she developed a reputation for being harder on Ventrue who committed faux pas than anyone else; stripping James Carter of two standing for "granting Hospitality" while serving his sire, Thomas Charles Montgomery as Scourge. She served as Seneschal to Prince Adrienne Stratton of Clan Tremere twice and was a force for organization in the Domain. She has a known connection to an investment company, Black Financial Enterprises as well as a chain of spas. Sarnait served as a delegate/representative for Clan Ventrue at the 2022 Conclave alongside Sovereign Prince Virgil Deems and Sovereign Prince Philip Pendragon. She resigned as Seneschal in April of 2022 and returned to the east coast, taking up residence in the Domain of Baltimore.
Coterie
The Aspirations - dedicated to upholding the traditions and support through influence
Allies
Dawn Kane
Adrian Waters
Adrienne Stratton
Warrick Armitage
Michael Preston
Charlie Steele
Turner
Thomas Charles
Corkie Pelligrino
Rosemary Alicia Knight
Andrea McDermott
Virgil Deems
Todd Eiken
Anatoli
Yukiko Hanazawa
Lord Richard Faulksley
Sheniver Dubois
Rachel Eiken
Joseph Hanover -deceased
Black Mariah (Anna Nevermore) -deceased
Shawn Eiken - deceased
Jordan Restax - deceased
Father William Dunstin
Mae Glasgow - deceased
Black Jack Graham - deceased
James Connor - deceased
Rumor - deceased
Eric Gage - deceased

Enemies
Sire
Childer
none
Broodmates
unknown
Character Inspirations
Jessica Rabbit
Bonnie Parker
Matron Mama Morton
Virginia Hill

Soundtrack
Like Some Other Men Do - Peggy Lee
Hey Big Spender - Shirley Bassey
The Ballad of Mac the Knife - Kurt Weil
Run the World - Beyonce - Beyonce
Whatever You Want - Vienna Teng
When You're Good to Mama - Chicago Soundtrack

Quotes
"Clan Ventrue polices it's own."
"There are no Ventrue outside the Camarilla. Only caitiff."
"The Camarilla is not nursery school."

Rumors
Sarnait is a card shark
Sarnait doesn't like anarchs