John Payne
| | |
| --- | --- |
| Clan | Toreador |
| Position | Deceased |
| Status | 5 |
| Domain | Twin Cities, MN |
| Coterie | None |
| Society | ??? |
| Path | Humanity 0000 |
| Player | Luke Wieser |
Overview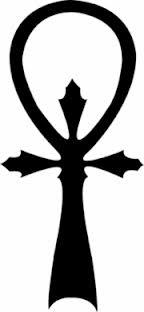 Alias(es):
None
Real Name: John Payne
Apparent Age: Early 30's
Concept: Down on his Luck P.I.
Physical description: Seems like an average adult male, except his right eye is a glass eye.
Detailed Status:

Acknowledged - Prince Benedic of Las Vegas
Diligent - Seneschal Joseph Hanover
Honorable - Prince Morgan Wynn Howell
Tireless - former Prince Zio! (deceased)
Trustworthy - Prince Morgan Wynn Howell

Character Information
John struggles between his personal wants, his duty, and what is right in his eye. Most often times he is blunt and is willing to point out the elephant in the room, but on occasion he has been known to show some forms of etiquette. He spends time assisting local police with missing persons and cold cases, as well as catching the occasional criminal at large.
Known History
Not much is publicly known of John's history. What is known is quite brief and not much in the way of details. John was a police detective turned PI after a messy incident and a case that hit too close to home. He was embraced in Las Vegas by his sire, Malcom Ashcroft, who admired John for his stories and lifestyle. Malcom and John didn't get along well and earned his sire's resentment. Soon after he left Vegas and came to the Twin Cities on a hunch and a lead on a cold case.
Within 2 weeks of arriving in the Twin Cities, under Prince Chester Black, John managed to track the location of a Sabbat pack by his police training alone. Throughout his time in the Twin Cities, he served as Primogen, a short term as Sheriff, and multiple terms as a Deputy due to his investigative abilities.
In September of 2010, John left the Twin Cities to return to Vegas to take care of some personal business. During his time away from Minnesota, he also assisted in the Orange County Seige serving on the team lead by Archon Jessica Kesch. Soon after the seige, he made his way back to the Twin Cities after hearing of numerous problems with Sabbat, Infernalists, and Zio!'s death.
Coterie
None
Allies
Zio! (deceased)
Sylphain Delille
Maeve Cahill

Enemies
None...yet...
Sire
Malcom Ashcroft (NPC)
Childer
None Known
Broodmates
None Known
Character Inspirations
Philip Marlowe
DCI John Luther
Jet Black
Film-Noir

Soundtrack
"Gotta Knock a Little Harder" - Yoko Konno and The Seatbelts
"The Noose" - A Perfect Circle
"Burn" - The Cure
"Heros" - David Bowie
"Enjoy The Silence" - Depeche Mode
"Everlong (acoustic version)" - Foo Fighters
Frank Sinatra
B.B. King
Louis Armstrong
Norah Jones
"Pardon Me" - Incubus
"One" - Johnny Cash
"Ave Maria"

Quotes
"Speaking of pruning the garden, what are we going to do about (name removed)?" -said to Sara Durward
Rumors
John Payne is working for Morgan Wynn Howell, they are actually friends/allies
John Payne is a Toreador Elder in disguise, or the servant of one.
John Payne was sent to the Twin Cities as his punishment.
John Payne died very badly.