Edward II
| | |
| --- | --- |
| Clan | Gangrel |
| Position | None |
| Status | 6 |
| Domain | Buffalo, NY |
| Coterie | None |
| Society | ??? |
| Path | Humanity 0000 |
| Player | Mark Dudding |
Overview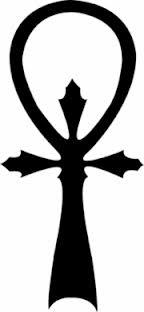 Alias(es):

Edward II
Edward the Second
Edward Elric (totally Tobias' fault)
Eddy 2 I's

Real Name: ???
Apparent Age: Mid 20's to Early 30's
Concept: Amoral Scientist/Philosopher
Physical description: 6 foot, broad shoulder. short hair; favors jean jackets, work boots, sunglasses and fingerless gloves: No beast traits.
Detailed Status:

Acknowledged from Former Prince CAB the Third
Brave from deceased Prince Joe Evans
Vigilant from Prince Mattias Roman
Wise
Knowledgeable from deceased Primogen Jim Gordon
Efficient from Prince Julius Cole
Revered as Primogen

Character Information
Known History
Edward has publicly lived in the domain of Buffalo since 2000. He visited the domain on and off before and has taken several month or year long sojourns. Became active in politics around 2007 when he took the position of Primogen. Became Harpy in 2010. Removed from Harpy position 2011, replaced by Tobias Truefeather.
Coterie
None official
Allies
Marcus Cole (deceased)
Tobias Truefeather
Mei Lii (deceased)
Richard Myers
Rue Massoud
Sachin
Shiloh
Lana
Rishi Massoud

Enemies
None living
Sire
Unknown
Childer
Lee Chang (adopted, Deceased)
Broodmates
Unknown
Character Inspirations
Beckett
Soundtrack
Masquerade - Andrew Lloyd Webber