Verlic Marr
| | |
| --- | --- |
| Clan | Assamite |
| Position | Primogen |
| Status | 4 |
| Domain | Baltimore, MD |
| Coterie | ??? |
| Society | ??? |
| Path | Humanity 000 |
| Player | Adam Teague |
Overview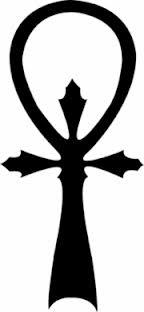 Alias(es):
Verlic Marr
Real Name: Nice try
Apparent Age: 27
Concept: Level-headed (most of the time), yet dependable ally to any who consider him a friend. Also a sort of Arms Dealer.
Physical description: Verlic is roughly 6'2", and is always wearing a black leather trenchcoat, black pants, black shoes(boots), and a dark colored shirt; sometimes dark gray, or crimson red. He also always has leather gloves with carbon alloy knuckle guards, and sunglasses worn as well.
Detailed Status:

Acknowledged by Marshall Roland of Clan Toreador, Prince of Manchester, England.
Loyal by Marshall Roland of Clan Toreador, Prince of Manchester, England.
Commendable by Her Grace Bianca Rambaldi, Prince of Philadelphia, Clan Tremere.
Valiant by His Grace Adrian Florent, Prince of Baltimore, Clan Ventrue.

Character Information
Known History
Unknown
Coterie
None known
Allies
Evelyn Landrake, Luther Rhommel, Julius Cole, "Razor" Eddie Ogle, Brian Kalo, Victoria DeLaNoche, Johnny "Spades" Malone, Rishi Massoud, Alabastor, Tobias Truefeather, Vermilion, Iskandar North (deceased), Lucas Grunwald.
More to come
Enemies
None known, currently..
Sire
Unknown
Childer
None
Broodmates
None known
Character Inspirations
Blade, James Bond
Soundtrack
"Two Weeks" - All That Remains
"Riot" - Three Days Grace
Quotes
"By sticking with tradition of the game, you are now known as Johnnie "Floppy Spades" Malone."
".. fair."
Rumors
It is believed that he still retains his Probationary Sect Member Standing within the Camarilla.
Believes sternly in the Traditions of the Camarilla, and regardless of Domain, will fight to uphold those Traditions.