Morning Glory Merridwen Moon Summers
| | |
| --- | --- |
| Clan | Tremere |
| Position | Sheriff |
| Status | 4+1 |
| Domain | San Francisco, CA |
| Coterie | None |
| Society | ??? |
| Path | Humanity 000 |
| Player | Kelsey Wallace |
Overview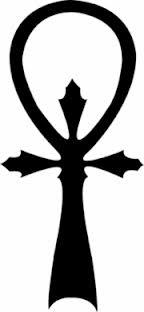 Alias(es):
None known or suspected
Real Name: Morning Glory Merridwen Moon Summers or Glory
Apparent Age: 25, though she has something of an ageless look about her
Concept: Old World Wiccan Hippy
Physical description: Glory is tall, at 5"9', and voluptuous. She has thick curly burnished auburn hair that is often neatly caught back. Her eyes are a deep green color, flecked with brown. She is lovely, though not as unnaturally gorgeous as a Toreador. She tends to favor skirts and harem pants, and she is almost always seen wrapped in a shawl or cape. Lately, however, she has gone for a more streamlined, utilitarian look: jeans, colorful tops, and a jacket. She favors Celtic designs in her clothing and in her jewelry.
Detailed Status:

Acknowledged by Prince Marshall Rolands of Manchester, England

Hand of Tyche by Adrian Serra, Prince of Los Angeles
Insightful by Virgil Deems, Prince of San Francisco
Dedicated by Virgil Deems, Prince of San Francisco
Feared as Sheriff of San Francisco
Character Information
Glory is approachable and seems gentle. She has a soft voice, with a very proper upper class English accent. She smiles and laughs easily in conversation. She is extremely personable and exceptionally polite. She often has a thoughtful or far-away look in her eyes, and can be found gazing at the sky.
Known History
Little is known of Glory's life before the Embrace, though there has been some speculation. The now-deceased Prince of Greater Berkeley postulated that she was born during the Cultural Revolution in Britain, though she denied this and implied that she was a bit older. It is known that she attended a Sex Pistols concert in Manchester in 1979, apparently missing other members of the San Francisco court by perhaps a day or two. It is also known that she once considered Birmingham, England, her home, though she may not have grown up there.
She was Acknowledged in Manchester, England, at a minor court under Queen Anne Bowsley. One can only speculate how life might have been for her as a Tremere living in England. It is known that she lived a brief time in Oxford before relocating to Salisbury, England, where she hosted popular salons every two months. She often waxes lyrical about the beautiful countryside that she used to live in.
Glory arrived in San Francisco in June of 2010. As her reason, she says that the stars shifted once Saturn moved its alignment, and that she felt compelled to follow them. She withdrew to private study for several months after settling in. She returned to court life in February of 2011. She rapidly became part of the enforcement team in the City, serving as Assistant while the Scourge, Geoffrey Tanner, was defending Orange County. She is known to have worked with the former Sheriff, Fracture, now deceased, on supernatural matters. It is also known that she gained full Residency in the City on April 8th. 2011, for her service to the City and its officers.
She spent several months working as the Deputy Scourge, and on September 9th, 2011, was appointed Sheriff by Prince Virgil Deems for her continued competent work and service to the Domain.
She is known to have a preternatural insight, though what that may translate to is anyone's guess. She is also known to be a fortune teller of sorts, though only a few have seen such.
Coterie
None.
Allies
Who wouldn't like Glory? She's so nice.
Enemies
Everyone has them.
Sire
Bartolemew D'hanteur
Childer
None
Broodmates
None
Character Inspirations
3 Witches from Macbeth
San Francisco's Haight Ashbury
Rupert Giles and Jenny Calendar from Buffy The Vampire Slayer
Jadis from The Lion, The Witch, and The Wardrobe
Britain's Cultural Revolution
Mother Grundy from 'Triumff, Her Majesty's Hero' by Dan Abner
Soundtrack
"Smoke On The Water and Thunderstruck"
Quotes
"Ms. Summers, you should go into politics." Virgil Deems
"You might want to take a moment before going into the Primogen meeting; your chakras are all clogged."
"Fuck off and go do your crazy sparkly hippy magickal shite." Geoffrey Tanner
Rumors
Glory takes being a hippy to a whole new level.
Smells of Patchouli
Her name as a mortal was Raven Darkchilde. Reminding her of this has been known to incite frenzy.
The Oasis Album, (What's the Story) Morning Glory? is secretly dedicated to her.
Ms. Summers can do more than predict the future; she can arrange any future you want... if you meet her price.
Sent Elissa Maxwell and Geoffery Tanner to confront the Tzimisce after she was specifically told NOT to confront the Tzimisce
Is not really a hippy, just wishes for others to underestimate her as such
Has been missing for almost a decade