Marianne Wyse
| | |
| --- | --- |
| Clan | Brujah |
| Position | Primogen |
| Status | 6 + 1 |
| Domain | Harrisonburg, VA |
| Coterie | Unknown |
| Society | ??? |
| Path | Humanity 0000 |
| Player | Rachel |
Overview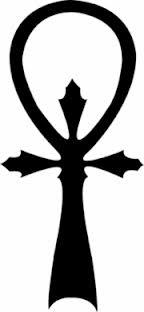 Alias(es):
Prudence McCarthy, countless mortal and throw-away aliases
Real Name: Unknown.
Apparent Age: Early Twenties
Concept: Political Scientist/Historian
Physical description: Marianne has dark brown hair which is usually trimmed short, and stands 5' 6" in height. She usually dresses in a thrift-store-obtained cocktail of styles, completed with Grecian sandals, a beret, a strand of red ribbon, and a worn canvas bag.
Detailed Status:
Acknowledged by a Marquis of Prince Villon, 1800,
Resourceful by Prince Celine of Winchester, September 2011,
Well-Informed by Prince Holiday of Martinsburg, November 2011,
Committed by Prince Celine of Winchester, April 2012,
Respected by Prince Erik of Martinsburg, May 2012,
Esteemed by Prince Celine of Winchester, January 2013
Revered as Primogen of Harrisonburg, Virginia

Character Information
Known History
Marianne generally shares little about herself, though she can be found in Camarilla records as far back as 1800. Since having reawakened in 2005, she has resided in Winchester, Harrisonburg, Northern Virginia, and the District of Colombia. She has served as Primogen multiple times, Harpy twice, studied in solitude, dallied in Anarch circles, and again returned to society to be appointed Seneschal of Winchester in the Autumn of 2011. She resigned from the position of Seneschal in January of 2013, to be replaced by Walter Collins. In August, 2013, she relocated to the domain of Harrisonburg, and in May, 2014, became a Primogen of that court.
She is a scholar of history, society, and philosophy, and has extended the offer of tutelage to many students, especially since 2011. Recent years have also seen a renewal in her personal effort to be more humane, which may strike some as odd, as she has never been particularly inhumane.
Coterie
Unknown.
A Few Known Associates
Chang Ji-Hoon
Thomas Crawford
Max Dervish
Sheniver DuBois
Desidarius Erasmus
Kai Evans
Oliver Freigh
Ainsley Good
George Hill
Seamus MacGregor
Seberaun of Marius
Benjamin Roark
Rena Saxton


Enemies
Celine, Prince of Winchester
Harry Fisher

Marianne has alluded to unspecified enemies who may seek her out because of her work, but rarely explains more.
Sire
Thomas Wyse, deceased

Childer
Jordan Lake
Several others.
Broodmates
César al-Burj, missing, presumed deceased

Character Inspirations
"The account made of their exploits by the Revolutionaries often contained a reference to a certain Marianne (or Marie-Anne) wearing a Phrygian cap. This pretty girl of legend inspired the sans-culottes, and looked after those wounded in the many battles across the country."- Wikipedia
Quotes
Rumors
Marianne once possessed her own small town.

She is still an anarch.

She never was an anarch.

Are her efforts to avoid becoming entangled in politics because of her ideals, or because she is busy being used by someone to clear unsavory things out of the southern Shenandoah Valley?