Jeremiah Cooper
| | |
| --- | --- |
| Clan | Assamite |
| Position | None |
| Status | 1 |
| Domain | Middle Georgia |
| Coterie | None |
| Society | None |
| Path | Humanity 00 |
| Player | Jeremiah Cooper |
Overview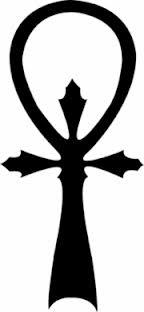 Alias(es): Jeremy

Real Name: Jeremiah Cooper
Apparent Age: Mid 30s
Concept: Naive Solider of the Child of Haqim
Physical description:White male, 6 foot, blonde hair, blue eyes. Usually wearing the same clothes you saw him in yesterday; desert camouflage pants, a black shirt, and black combat boots.
Detailed Status:
Acknowledged by James Branderson of Clan Brujah, Prince of Kansas City
Probationary Sect Member
(Child of Haqim only - Companion of Owls, Associate of Linguistics, Rank 2, Rigorous Training)
Character Information
Probationary Sect Member

Known History
Very little is known about Jeremy before he arrived one night in mid-2012. He showed up on the Middle Georgia doorestep claiming to have been sent there by his Mentor, Abdul Ibn Liaquat Ali Khan. Clearly a neonate of the Children of Haqim, Jeremy's pallor was instantly noticeable to any and all present. Many instantly distrusted him.

Jeremy has repeatedly attempted to aid the city administration, often in affairs much too dangerous for his apparent young age, and appears to suffer from some level of delusion of equality and purpose. Despite his color-lacking skin tone, Jeremy seems to be a good kid and shows an unhealthy lack of fear, always willing to take the front in almost any situation, even standing between danger and Kindred clearly more powerful than him out of some deluded need to protect. Once his boldness almost killed him as he was shot full of holes, dropped into torpor and almost dragged away by Sabbat assassins. In Elysium, he gently heckled a visiting Sabbat eventually causing the Sabbat to take a serious swing at Jeremy. Jeremy responded by tweaking the Sabbat nose in the gentle ways that only his clan can.

Jeremy has been seen in Atlanta. He continually refers to Atlanta as his "home away from the screams". He is continually seen respectably following Jane Laraby around Elysium. He clearly allows Jane to speak on his behalf whenever possible.

Jeremy socially disappeared in the late Spring of 2014. Known still to be alive, Jeremy has appears to have chosen to minimize his contact with civil society. Before his leave of absence, Jeremy pallor had grown noticeably flush and more full of life.

During the next two years, Jeremy was occasionally seen in the various Georgia Domains. He visited Griffin, Atlanta and Athens during these times, staying longest in Athens, on and off for slightly over a year. All during this time his pallor grew more humane with each passing month, and his general attachment to humanity became stronger. In the Fall of 2016, Jeremy finished classes at UGa and then moved back to Kansas to live with his Mentor.

Allies
Roland Moussad
Rishi Massoud
Ein Salerno
Mentors
Abdul Ibn Liaquat Ali Khan
Jane Laraby
Rachel Dubhan

Enemies
Alastor of the Followers of Set
Sire
Arhul Ibn Abdul Aameen (Deceased)
Character Inspirations
Gomer Pyle
Quotes
"For the Children of Haqim, everything."
"I hunt him. If I find him here, may I have your permission to kill him."

Rumors
Jeremy was a long time follower of an outlawed Path.
After returning to Humanity, Jeremy had a mental-social breakdown and has avoided society ever since.
Jeremy is a spy from the Mountain sent to infiltrate and destroy both the Camarilla and the Children of Haqim.
Jeremy is actually a Follower of Set.