Jean-Luck Matado
| | |
| --- | --- |
| Clan | Toreador |
| Position | Harpy |
| Status | 6+2+4 |
| Domain | Natal and Fort North, Brazil |
| Coterie | ??? |
| Society | M.U.T.E. |
| Path | Humanity 000 |
| Player | David |
Overview

Alias(es):
Jean-Luck, Jean, Lord of Tides

Real Name:
Unknown

Apparent Age:
25 to 30 years old

Concept:
Musicist, "Don Juan", Visionary

Physical description:
Jean-Luck is a young man, handsome and somewhat mysterious, making it difficult not to notice his presence wherever he goes.
Despite having about 1.80 m with a little muscular body structure, what tends to draw attention to him is his friendly face ( people feel like he was knew for a long time), his intriguingly appealing eyes, blue in color, with a grayish tone, and his lips, commonly adorned with a goatee.
His skin is white and he has dark brown hair, which ranges from cut long (shoulder length) to the best of "military style."
He is always dressed in clothes appropriate to the situation, following the fashion, but some accessories are striking: a rose shaped earring (black) in the left ear and two rings on his right hand, one black also with a rose, and another ring (curled) on his little finger (all them in silver).

Detailed Status:
- Acknowledged by François Villon, Prince of Paris, 1730
- Loyal by Alexadre Matado, former Primogen of Recife (In Memorian), 1998
- Esteemed by Pietro Villas Boas, former Prince of Natal, 1999 (In Memorian)
- Well-Known by Magnus Van Eyck Matado, Primogen of Natal, 2000
- Well-Known by José de Alcântara, former Primogen of Recife (In Memorian), 2001
- Glorified by Don Uriel de Evora, former Prince of Natal, 2011
- Influential as Harpy of Natal
- Well-Connected as Harpy of Natal
- Dignified member
- August member
- Dedicated M.U.T.E. Specialist
- Respected as Scion

Character Information
Fame x5 (Musician, Singer and Entrepreneur)
Known History
Coterie
Desconhecido.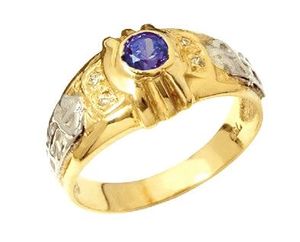 Allies
Amélia Nolleto, Former Primigen of Recife. (disappeared)
Demitri Armorieri, Former Sovereign Prince of Natal and Fort North
Dominique, Minerva, Archon to Justicar Titus Petronius Niger (deceased)
Fernando de Aragão Lindberg, Harpy of Piriápolis
Hagnar Faur, Archon to Justicar Lotharius
Hughes de Saint-Omer
Jade, The Storm Herald
Luigi Falcone
Luna Lindberg
Maria Eduarda de Alcântara Vieira (deceased)
Modius Armorieri
Monique Charbonnier, Primogen of Piriápolis
Nathan White (deceased)
Viktor Romanov, Harpy of Rio Grande
Enemies
Katana (deceased)
Afrodite (deceased)
Sojirou Setta (deceased)
Raziel (deceased)
Aya Quer Neru
Sire
Magnus Van Eyck Matado
Childer
Anita De'Luck
Marcelo De'Luck (deceased)
Ana Sophia Lamarth
Eric Lockwood (deceased)
Dominique Matado

Broodmates
Lady Victória Amadine Matado
Natanael Oliveira (deceased)
Alexander Winsurg (deceased)
Jacques DeVille (deceased)
Jéssica Jhonston (disapeared)
Dr. Sebastian Wagner Guillen Matado

Character Inspirations
Louis de Ponte du Lac, Interview with the Vampire
Sam Winchester, Supernatural

Soundtrack
Harp Twins (Camille and Kennerly) - Now we are free [1]
Limp Bizkit - Behind blue eyes[2]
Lindsey Stirling - Master of Tides [3]
Michael Bublé - Home[4]
Yanni - Mi todo eres tú, featuring Ender & Chloe[5]
Yanni - Unico Amore, featuring Nathan Pacheco[6]

Quotes
- "Are you satisfied Skywalker?" to Erdota Urmen de Corazon, at a Toreador meeting
- "Oh dear, what an awkward situation..." to Casemiro Pezão, at a meeting
Rumors
- Some people say that the Setites withdrew his heart in the past, and for this reason he can no longer fall trully in love.
- His wife, killed by Katana during a Sabbat attack, is seen walking through his house.
- His voice and compositions are able to put even non-Toreador in trance.
- He integrated an artistic group known as "Trio Marine," along with Nathan White and Nadia Soto, which was certainly a couterie.
- He was married to Nathan White.