Adam Cole
| | |
| --- | --- |
| Clan | Toreador |
| Position | None |
| Status | ??? |
| Domain | Springfield, IL |
| Coterie | None |
| Society | ??? |
| Path | Humanity 00 |
| Player | Austin X.[1] |
Overview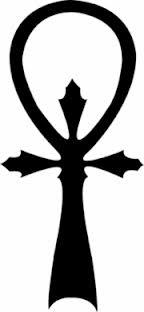 Alias(es):

Real Name: Adam Cole
Apparent Age: 23/24
Concept: Opera singer meets Punk Rock
Physical description: Average height with a pleasing appearance[Appearance x4]. Raven black hair, cut in an undercut fashion. Leans very casually against everything, almost as if he's constantly exhausted
Detailed Status: This Character currently holds no Camarilla Status


Character Information
Known History
Not much is known about the eldest of Julius Cole's Grandchilde, except he was Embraced by his friend and constant drinking companion, Petra, sometime in 2014.
Made an impressive appearance in Kindred society in mid-late 2016, by first appearing in Springfield Illinois and speaking with few attendees at the local gathering, before jetting off to Yiaros, Greece, and then New Orleans, LA, in the same weekend.
Grand Masquerade 2016
Appeared with many Kindred of all sects on Yiaros, and drew quite the following after locating several fellow Toreador, and being called gauche for not rising and kissing a lady's hand as she was introduced, leading to the Harpy of New Orleans, Victor Martini, being facetiously called Harpy Gauche, as he was among those who didn't.
Notably frightened after drawing the attentions of high ranking and powerful members of the Camarilla, and Sabbat, he dropped a small piece of whatever on a table and walked away, desiring to be as far from the Vykos as possible. He grew more erratic as the night wore on, noticeably refraining from anything to do with the giant obelisk brought into the room.
After a chaotic evening, Adam retired back across the Atlantic, and enjoyed several nights in the company of Dr. Danielle Jacobi and Harpy Martini in New Orleans, a city he described as wonderfully intoxicating.
Return to Springfield
Upon his return to the Midwest, he was formally placed under Prince Ruth Stivaldi's Accounting, with what appears to be a more sober attitude, and has been seen in the company of Harpy Amber Cargill-du Lac, and Sheriff Reginald Stratton, policing the domain and assisting in investigations.
Glitter and Gloom 2017
Adam arrived in Baltimore in the middle of March for the famed Glitter and Gloom festivities, displaying a more sober and serious demeanor as opposed to his earlier attitude. Making his first appearance outside of Springfield, he spent a large period of the weekend at Harpy Amber Cargill-du Lac's shoulder, whispering questions in her ear but otherwise remaining silent unless spoken to first.
His friend called away, Adam was then seen escorting Primogen Corky Pellegrino around the Elysium, chatting quietly with her. Later, Adam was found seated around a table where he drew the inquisitive mind and keen observations of Sovereign Prince Rook, of Annapolis, MD. Seated as he was, he wasn't aware of Prince Stivaldi approaching him from behind. After a long discussion with the Sovereign, Adam excused himself for the remainder of the evening, and retired to his rooms.
The next evening, Adam conferred with both his Harpy and Prince before touring around, admiring all the beautiful outfits, notably alone. Later he was seen talking with the Harpy of the Twin Cities, looking chastised, but still engaged in the discussion. After a couple hours, Adam went to check in with Ruth, only to be stopped by the "smallest part of Karsh's wall", Josh Lowrey. After passing him a message to give to Ruth, Adam retired to his rooms again, this time, in a fit of inspiration. He was not seen until the end of the night again, where he made his last report in with Prince Stivaldi, and had his last cigarette of the night.
Coterie
How are these still a thing?!?!?!?!?
Allies
Apparently the Coles
Enemies
They aren't enemies, per se...more like people who aren't on my 'Nice' list.
Sire
Childer
N/A
Broodmates
Hunter Cole
Character Inspirations
Sterling Archer
Barry and Other Barry
Brandon Urie
Patrick Stump
Andy Hurley
Patrick Bateman
Oliver Queen
Nigel, from The Devil Wears Prada
Andy Black
Soundtrack
Nicotine - Panic! at the Disco
Victorious - Panic! at the Disco
Favorite Record - Fall Out Boy
Dancing With A Wolf - All Time Low
I Feel Like Dancin' - All Time Low
Last Young Renegade - All Time Low
Don't Threaten Me With a Good Time - Panic! at the Disco
Quotes from Adam
"Oh, muffin."
"I'm pragmatic, not paranoid. Lots of things can and will kill me, given the chance. I prefer to address them all."
"I'm sorry, what?!?"
"Hm?"
During his first introduction to Springfield, IL:
--Independent Toreador: "I thought you said you weren't Camarilla or Sabbat?"
--Adam: "No, what I said was, I am neither Acknowledged nor Initiated. It's true."
Quotes about Adam
"Who are you again?"
"Did you just call a 7 status, sitting Prince of the Camarilla, muffin?"
Rumors
Has a resting vocal range of 3.5 octaves

It's 5 if he warms up

Once exploded a glass dildo inside a stripper.

Is an enthusiastic smoker.

It's half the reason he keeps some Assamites around

Has a deeply abiding friendship with a certain gruff Tremere

Is actually a sexual fascination of Reggie Stratton's.

Calls his Sire Mom or Mommy just to irritate her
Is the only truly insane Cole
Is actually Tiffany's childe, not Petra's
Spent time with the Sabbat during his Accounting with his Uncle Lex
Despises Anarchs

Spent a large amount of time a hair away from his Beast, intentionally.

It wasn't all that intentional

Will titty-fuck literally everything.