Reginald Stratton
From Camarilla Wiki
| | |
| --- | --- |
| Clan | Tremere |
| Position | Deceased |
| Status | 5+1 |
| Domain | Springfield, IL |
| Coterie | None |
| Society | ??? |
| Path | Humanity O |
| Player | {{{p}}} |
Overview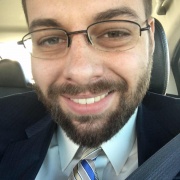 Alias(es): Not publicly known

Real Name: Not publicly known

Apparent Age: Mid 30's

Concept: Unknown

Physical description: Reggie stands six and a half feet tall and carries himself with a very commanding presence. His neatly cropped beard and messy hair add to his overall warming appearance. He's normally seen with a drink in his hand.

Detailed Status:
Character Information
Allies
Clan Tremere
Enemies
Those that oppose them.
Sire
Childer
None
Broodmates
Character Inspirations
My high school football coach.
Marsellis from The Originals
Soundtrack
Witchdoctor[[1]]
The Devil Makes Three[[2]]
Get Better [[3]]
Over[[4]]
Quotes
I wouldn't dream to stand between to pillars of the Camarilla in such a disagreement.
I'm as confused as a nursing baby in a titty bar.
Sound's like you are piling shit axle deep on a ferris wheel.
That boys about as useless as tit's on a tomcat.
That dog don't hunt.
Rumors
Reggie Stratton can't count by even numbers.
Reggie Stratton will strip a Toreador naked in an Elysium to hide the fact he wants to see someone naked.
Reggie Stratton has filled a 10 gallon hat. Twice.

Reggie Stratton is a cocktease.

Reggie Stratton has a dick like a time machine, you never know where you're at with it.

Reggie Stratton is a lady magnet.

Is the reason why Clan Toreador faces issues with will power.

Is extremely new to kindred society.

Is a machiavellian elder posing as a neonate.

Was Dr. Adrienne Stratton, PhD first love.

Is an alcoholic.

Is blood bonded to Nigel Ford.

Is the most useless kindred Clan Tremere has ever embraced.

His safeword is Bubblegum, if you catch his drift.

Reggie Stratton is a sex addict.

Reggie Stratton is secretly a nice guy.

Reggie Stratton is an incurable hedonist.

Reggie stratton is very dead, though his legend lives on.