Zero
| | |
| --- | --- |
| Clan | Gangrel |
| Position | Sheriff |
| Status | 5+1 |
| Domain | Litoral Catarinense |
| Coterie | None |
| Society | ??? |
| Path | Humanity - |
| Player | Gabriel |
Overview
Alias(es):
Zero
Real Name:
...
Apparent Age:
38
Concept:
Lone biker, traveler, naturalist.
Physical description:
Tall, physically fit but not overly muscular, short hair, light skin, feline eyes like a tiger. Wearing worn jeans.

Detailed Status:
Acknowledged by Lucian Marin Otton, former Prince of Sorocaba;
Loyal by Artemis Hilarion, former Prince of Brasília (in memoriam);
Honorable by Demitri Armorieri, Sovereign Prince of Natal and Fort North;
Feared by Mikhail Gorki, former Prince of Litoral Catarinense;
Enforcer by Raul Martinez de Avís, Prince of Litoral Catarinense;

Feared as Sheriff.

Character Information
None.

Known History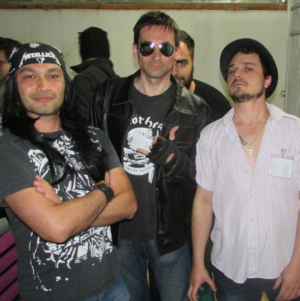 - He was Acknowledged few decades ago, in the domain of Sorocaba;
- He traveled to many domains over the years (Sorocaba, São Paulo, Brasília, Natal, etc), always alone and not staying long time in one place, but helped Camarilla when necessary;
- In 2016 he came to the Litoral Catarinense domains where he is until now;
- Was appointed in 2017 as Scourge by Prince Raul Martinez de Avís, remaining in this position until 2018;
- In 2018 assumed the position of Sheriff of the Litoral Catarinense domain.
Coterie
Yes.... or not... you dont know...


Allies
- Hagnar Faur, Gangrel, Keeper of Elysium of São Paulo;
- Quilla, Gangrel, former Sheriff of Natal and Fort North;
- Thinka PhuriDae, Gangrel, elder of São Paulo;
- Artemis Hillarion, Gangrel, former Prince of Brasilia (deceased - 2010);
- Hyde Hercovitch, Gangrel, former Archon of Justicar Lotharius (deceased - 2012);

Enemies
- Not declared;

Sire
- Sué Sbrana.

Childer
Broodmates
Character Inspirations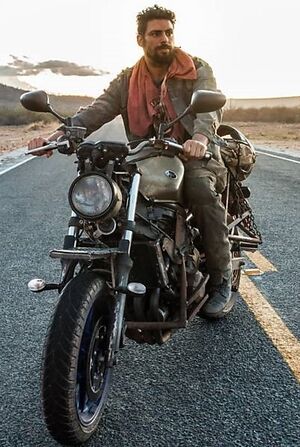 - Christopher McCandless ("Into the Wild" movie)
- Billy ("Easy Rider" movie)
- Ara ("Reza a Lenda" movie)

Soundtrack
- The Prisoner (Iron Maiden)
- Long Nights (Eddie Vedder)
- Born to be Wild (Steppenwolf)
- Guaranteed (Eddie Vedder)
- Highway to Hell (AC/DC)
- Eagle Fly Free (Helloween)

Quotes
Rumors