Vinicius Vettra
| | |
| --- | --- |
| Clan | Tremere |
| Position | Primogen |
| Status | 1+1 |
| Domain | Fortaleza, Brazil |
| Coterie | None |
| Society | None |
| Path | Humanity 00 |
| Player | Sallim Gedeon |
Overview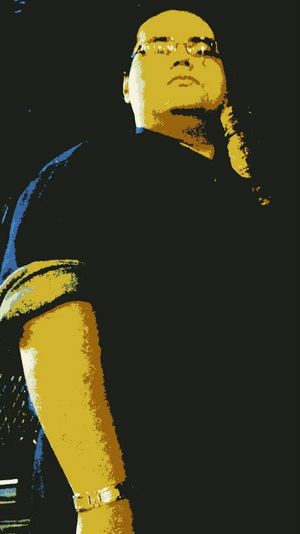 Alias(es):

Vinicius Vettra
Real Name:
???????????
Apparent Age:
35~40
Concept:
Hunter
Physical description:
He is a tall and large man with 1,80m and 130kg with medium sized dark hair and brown eyes. Usually with a bad mood face all the time, but it's just part of the game. He can be kind and understanding after a good talk and some good ideas.
Detailed Status:

• Acknowledged by Willian Bishop
• Feared by Anjo Negro
Character Information
Vettra é um homem de 1,80m, de aparência libanesa. Pesa por volta dos 130 kg e usa um cabelo curto com um cavanhaque discreto. Veste-se como a ocasião manda, mas quando não está nesses momentos, costuma usar vestes casuais de jeans com camisas simples. Ele é um homem que em primeira instância, parece ser alguém fechado e sério, mas facilmente se adapta as situações mais amigavelmente possível. Em sua primeira impressão, ele não parece um membro do clã Tremere em sua forma de agir, falar ou vestir mas tem profundo orgulho e dedicação para a Casa e Clã.
Vettra é analítico e quando o assunto é infernalismo, ele dedica-se inteiramente em busca de respostas e soluções para o problema. É obcecado por vezes extremas nestes assuntos, e sendo assim, ele transforma isso em uma cruzada pessoal contra seus inimigos dentro do possível. Em se tratando desse assunto com os demais (leia-se outros Tremere), ele não mente e sempre revela toda a informação relevante, preservando partes do conhecimento que poderia ser prejudicial para os seus irmãos de clã para si. Afinal, o assunto Infernal é algo que deve ser visto com cautela para que esse poder obscuro não contamine de forma negativa nenhum membro despreparado.
Investigações in loco, Vettra é extremamente cauteloso. Devido ao conhecimento que detém, ele sempre tenta fazer investigações seguras para evitar emboscadas, armadilhas ou afins, para preservar todos os envolvidos na questão, dando sempre prioridade aos membros do Clã antes de qualquer outro. É extremo em manter os segredos do clã de outros vampiros, tentando sempre dar desculpas educadas caso seja questionado por algo relacionado.
Known History
Coterie
• Land of the Sun
Allies
Enemies
Sire
• Marquês de Nova Cadis
Childer
• None known
Broodmates
Character Inspirations
Soundtrack
• Mass Effect 2: Suicide Mission
• Mass Effect 3: An End, Once And For All
Quotes
• Now that we are in the same mood, we can deal with the problem.
• Every hunt is the last one, you are the one who change that when you survive.
Rumors
Vettra had a tantrum and exploded his own domain.
Vettra isn't a Primogen, as he actually is know as a malcontent