Tupac Amaru
| | |
| --- | --- |
| Clan | Gangrel |
| Position | Prince |
| Status | 6+4+3 |
| Domain | Campinas/SP |
| Coterie | None |
| Society | E-Division |
| Path | Humanity 0000 |
| Player | Tarcizio Junior |
Overview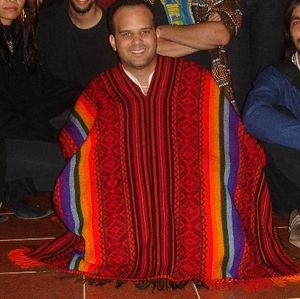 Alias(es): Piakewetu, Morpheus
Real Name: Tupac Amaru
Apparent Age: ~25
Concept: Sapa Inca - Imperador
Physical description: Tem cerca de 1.70m, não é forte, usa alargadores nas orelhas e poncho com cores vivas. Os braços estão sempre cobertos mas, quando estão visíveis, a sua pele parece a pele de uma cobra com as cores negras e vermelhas, simulando as cores de uma cobra coral.
Detailed Status:

Acknowledged by in-memorian Jan André Van Eyck of Brasília.
Estimated, by Jaroslav Pascek, for the aid provided to Justiciary. ()
Feared, by in-memorian Crian Lobos of Fortaleza, for the destruction of the demon leader of the rebellion of Fortaleza. ()
Trustly, by in-memorian Exquemelin of Brasília, for his actions to restore order in the principality of Brasilia. (2013)
Loyal, by Ramon Del Mont of Região Bragantina, for having participated in the destruction of Cicero Tatu and having given me the ashes of the same. (2014)
Wise, by Philip Pendragon of Grande Vitória, for his competence and wisdom in discovering the whereabouts of the Reverenciado Armando Nunes, who had been kidnapped, in addition to protecting us from the traps set up by the enemy and acting in line with the local authorities so that the Reverenciado's rescue was successfully carried out. (2023)
Worth and August (Dignatary and Luminar merit)
Exalted, Famous, Well-Known and Distinguished, by his position.
Insightful, Agent of E-Division
Character Information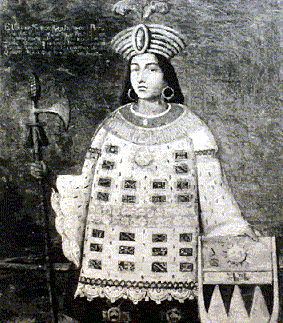 Known History
Tupac Amaru é chamado de "O Último Inca", tendo organizado a última resistência deste povo em Vilcabamba de onde partiu para a Amazônia após um ataque espanhol. É dito que ele foi capturado e morto. Ele é conhecido em praticamente todos os principados do Brasil, viajando em todas as regiões. Suas histórias passam pelos terrenos da África, América e Europa além de visitar frequentes a sua terra natal.
Coterie
Ele costuma andar sempre sozinho mas, nas noites mais recentes, ele costuma andar acompanhados de Filhos de Haquin e, com certe frequência, está a serviço do Archon João Caneca.
Allies
Não possui aliados declarados, mas parece ter um bom relacionamento com os Filhos de Haquin.
Enemies
Não possui inimigos declarados.
Sire
Unknown
Childer
Melody (Pirenopolis)
Jericó Sandiego (Fortaleza)
Broodmates
Character Inspirations
The Inca Tupac Amaru.
Soundtrack
Quotes
Ama Sua, Ama Llulla, Ama Quella. Don't lie, don't steal, don't be lazy.
Rumors
Dizem que ele perdeu a sua memória e não sabe nada sobre o seu passado. Acreditam que alguma criatura sobrenatural roubou suas memórias.