Theodore Campbell
| | |
| --- | --- |
| Clan | Toreador |
| Position | None |
| Status | 2 |
| Domain | Natal and Fort North, Brazil |
| Coterie | ??? |
| Society | ??? |
| Path | Humanity 000 |
| Player | Theodore Campbell |
Overview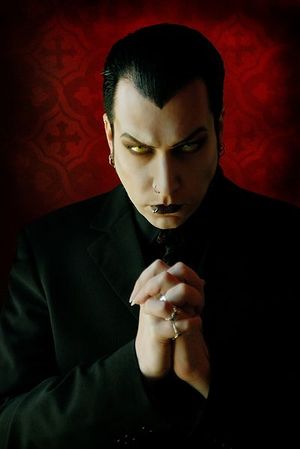 Alias(es):

Theodore Campbell, Theo, Trevoso.
Real Name:
...
Apparent Age:
25/30
Concept:
Artista e poeta do romantismo sombrio.
-
Artist and poet of dark romanticism.

Physical description:
Alto, esguio, pele clara, cabelos escuros curtos. Costuma utilizar lentes brancas nos olhos.
-
Tall, slim and light skin, short dark hair. Usually uses white lenses in the eyes.
Detailed Status:


-
Character Information

Flaw: Touch of Frost
Known History
Unknown
Coterie
...
Allies
Enemies
...
Sire
...
Childer
...
Broodmates
...
Character Inspirations
Edgar Allan Poe - American writer, editor, and literary critic;
Tim Burton - American filmmaker, artist, writer, and animator;
The Crow - The Crow is a 1994 American supernatural superhero film.
The Addams Family
Soundtrack
Dead Can Dance - Opium;
Nine Inch Nails - Dead Souls;
The Cure - Last Dance;
Blutengel & Meinhard - Kinder der Sterne.
Quotes
"Me expresso através das telas com pinceladas que refletem a minha melancolia, as palavras que são ditas em meu canto trazem a tona meus pesadelos mais sombrios, os poemas que recito, deixam claro manchas que marcaram a minha alma. Um tanto quanto simplório? Não?"
Rumors