Miles Wescott
| | |
| --- | --- |
| Clan | Assamite |
| Position | Keeper of Elysium |
| Status | 6+1+1-1 |
| Domain | Savannah, GA |
| Coterie | None |
| Society | ??? |
| Path | Humanity 0000 |
| Player | Stephen |
Overview
Alias(es): Miles, Chief
Real Name: Miles Bahadur Wescott, Ph.D.
Apparent Age: Mid Forties
Concept: Retired Military Offender Profiler (Chief Warrant Officer)
Physical description: 5'8" stocky male weighing approximately 175 lbs. Caucasion and Indian decent. Extremely short hair. A scar running across the top left side of his head.
Detailed Status:
Acknowledged by Alexander Cromwell, Prince of Johannesburg
Effective by Oscar Diggs, Former Prince of Savannah (Loaned to Steward Joshua Myers)
Savvy by Dr. Eli Freeman, Former Savannah Primogen of the Children of Haqim
Vigilant by Dr. James Frederick Krieger, Former Prince of Savannah
Trustworthy by Tatiyana Krajnik, Prince of Savannah
Heroic by Tatiyana Krajnik, Prince of Savannah
Honorable, as Keeper of Elysium
Dignitary of the Camarilla
Character Information
Known History
Miles is a retired Chief Warrant Officer from the USMC Criminal Investigative Division where he worked as a criminal profiler in the counter-terrorism division. He started as a reservist while attending school. He received dual doctorate degrees in applied psychology and criminology. He spent the last years of his service in the Navy Criminal Investigative Service teaching new agents when USMC CID duties were subsumed by NCIS. He has also been published in many peer-reviewed scientific journals. Researchers in the investigative psychology, criminology, and criminal justice would most likely be familiar with his work.
After retiring, Miles became a retainer for the Child of Haqim known as Kazemde. He spent many years traveling with Kazemde tracking down and recruiting unaligned Children of Haqim to join the Camarilla before he was given the embrace. Most of his travels during this time where in the Middle Eastern and African regions. Soon after joining the Camarilla, Justicar Maris Streck removed Miles' probationary status. Following this event, his Sire sent him to Savannah, Georgia.
Coterie
Schismatics
Allies
Dr. Eli Freeman
Jack McConnelly
Kazemde
Noah Van de Velde
Tatiyana Krajnik
Viktor Davenport
Violet DuFoe

Enemies
No known enemies
Sire
Youssef Beshara
Childer
None
Ghouls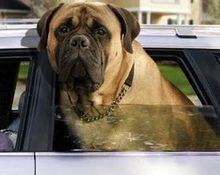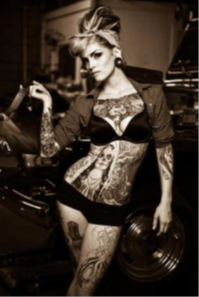 Heracles
Samantha Cassidy
Broodmates
None
Character Inspirations
Miles Teg - The Dune Novels
Dr. Hannibal Lecter - Silence of the Lambs
LTJG Daniel Kaffee, USN - A Few Good Men
Dr. Temperance "Bones" Brennan - Bones
Colonel Walter E. Kurtz - Apocolypse Now
Dana Scully, M.D - X Files
Zhuge Liang - Red Cliff
Colonel Sam Trautman - Rambo: First Blood
Soundtrack
Hallowed Be Thy Name - Iron Maiden
Where Eagles Dare - The Misfits
Ace of Spades - Motorhead
The Four Horsemen - Metallica
Anarchy in the UK - Sex Pistols
Raining Blood - Slayer
Blitzkrieg Bop - Ramones
War Pigs - Black Sabbath
Orgasm Addict - The Buzzcocks
You've Got Another Thing Coming - Judas Priest
One - Metallica
Complete Control - The Clash
Master of Puppets - Metallica
You Shook Me All Night Long - AC/DC
Waiting Room - Fugazi
Holy Wars... The Punishment Due - Megadeth
Smash it Up - The Damned
Children of the Grave - Black Sabbath
Welcome to the Jungle - Guns N' Roses
Tainted Love - Soft Cell
Suggestion - Fugazi
Rise Above - Black Flag
Holiday in Cambodia - Dead Kennedys
Beyond the Realms of Death - Judas Priest
Celebrated Summer - Husker Du
Turnover - Fugazi
Sweet Dreams - Eurythmics
California Uber Alles - Dead Kennedys
Rime of the Ancient Mariner - Iron Maiden
Astro Zombies - Misfits
Seek and Destroy - Metallica
Search and Destroy - The Stooges
Psycho Killer - Talking Heads
Last Caress - Misfits
Diary of a Madman - Ozzy Osbourne
Quotes
"None."


Rumors
Is a fan of Punk and Metal music
Has a globe spanning network of informants
Is a fan of Crimson Tide football even though he graduated from the University of Georgia
Owner of a night club
Owns an over-sized English mastiff that is trained as police K-9
He always seems to attract the attention of crazy mortals
Works as a freelance private investigator and profiler