Mason
| | |
| --- | --- |
| Clan | Tremere |
| Position | Primogen |
| Status | 6+1 |
| Domain | Winona, MN |
| Coterie | None |
| Society | ??? |
| Path | Humanity 00 |
| Player | Josh Schneider |
Overview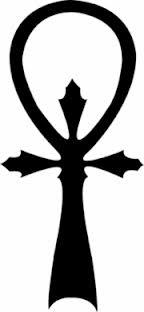 Alias(es):
Mason Dicksen, Smokie McPott, Mason like the Jar
Real Name:
Apparent Age: 25
Concept:
Physical description: Skinny blonde hippy with shaggy beard and hair
Detailed Status:
Acknowledged
Dedicated
Feared
Loyal
Resourceful
Trustworthy

Character Information
Known History
Coterie
Allies
-Rasputin Volnilcov
-Pitbull
-Joseph Hook

Enemies
Who could possibly hate Mason? Other than everyone...
Sire
Childer
Broodmates
Character Inspirations
Honestly, I wanted to make the best Tremere I could, while basing him around the worst path of Thaumaturgy I could find. Green Path was it, and the only interesting thing I could come up with was a drug dealer who grows his own stuff. Mason has certainly evolved since then.
Soundtrack
Hey You by Pink Floyd
The Joker by Steve Miller Band
Friend of the Devil by Greatful Dead
Because I got High by Afro Man
Baba O'Reilly by The Who
Free Fallin' by Tom Petty
Quotes
"I got a ritual for that..."
Rumors
Was instrumental in his clans efforts to prepare for the fight against Moloch.
Wears his headband to hide his third eye.
Has been known to be possesed by Tremere himself on at least two occasions. His actions while possesed are still unknown.
Took his own life in the late 1960's.
One of his favorite things about vampirism is his ability to eat all the junk food he wants and not gain a pound.
Was born black.
Hates Dr. Adrienne Stratton, PhD
Has performed rituals, most notably scrying, on Elysium while the entire domain watched.
Talks to the trees in the Elysium Arboretum - supposedly why the city hates to go there.
Because Mason talks to the trees Keeper Chris Coole prefers to hold Elysiums there.
Even though the Sabbat like to target Cammies there.