Javier Borja
| | |
| --- | --- |
| Clan | Toreador |
| Position | None |
| Status | 4 (2+2) |
| Domain | Piriápolis, Uruguay |
| Coterie | None |
| Society | None |
| Path | Humanity - |
| Player | Javier Borja |
Overview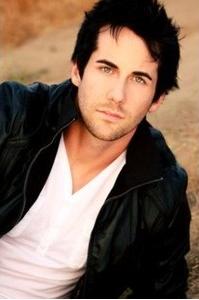 Alias:
Real Name:
en-us: Andoni Xabier Borja Victorino Lasa.
pt-br: Andoni Xabier Borja Victorino Lasa.
Apparent Age:
en-us: 30 years.
pt-br: 30 anos.
Concept:

Physical description:

en-us: Javier Borja is about six feet tall, Appearance 7 (Alluring x 3, Gorgeous x 2 and Seductive x 2), has Iberian origins, blue-gray eyes and a remarkably strong physical frame. His skin is warm to the touch and flushed, plus he breathes normally and acts like a mortal, and can feed without problems. He doesn't usually care about clothes, preferring simpler and more comfortable clothes. He has Fame x 2. He is usually polite in conversation, but tends to be more introverted, preferring to listen than to speak, has a more cheerful countenance, although not an easy laugh, but always showing sympathy. (Charismatic x 2 , Dignified x 1 , Genial x 1 and Charming x 1).

Relevant merits: Baby face, Eat food.




Personal Status: 2
Acknowledged by Guillaume, Brujah Prince of Liechtenstein.

Ingenious by Armin Achmed Mahsati, Assamita Primogênito of Piriápolis, Brazil.


Honorary Status: 2
Dignified as Dignatary.

August as Luminary.

pt-br: Javier Borja tem cerca de um metro e oitenta, Aparência 7 (Atraente x 3, Vistoso x 2 e Sedutor x 2), tem origem Ibérica, olhos azul acinzentados e uma estrutura física notadamente forte. Sua pele é quente ao toque e corada, além dele respirar normalmente e agir como um mortal, e poder se alimentar sem problemas (Rosto de bebê e Ingerir comida). Não costuma se esmerar muito na vestimenta, preferindo roupas mais simples e confortáveis. Possui Fama x 2. Costuma ser educado nas conversas, mas tende a ser mais introvertido, preferindo ouvir do que falar, tem um semblante mais alegre, embora não seja de riso fácil, mas sempre demonstrando simpatia. (Carismático x 2 ,Digno x 1 ,Cordial x 1 e Encantador x 1).

Qualidades relevantes: Rosto de bebê, Ingerir comida.


Status pessoais: 2
Reconhecido por Guillaume, Brujah Príncipe de Liechtenstein.

Engenhoso por Armin Achmed Mahsati, Assamita Primogênito de Piriápolis, Brazil.


Status honorários: 2
Digno como Dignitário da Camarilla.

Augusto como Luminar da Camarilla.
Character Information
Known History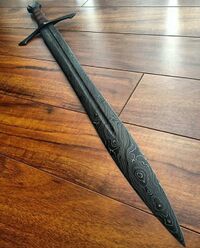 Javier Borja is a master blacksmith well known and sought after for his great masterpieces. He was never very involved in Camarilla politics, and he was always discreet in the salons.
Javier Borja é um mestre ferreiro bastante conhecido e requisitado por suas grandes obras-primas. Nunca foi muito envolvido com a política da Camarilla, e sempre esteve discreto nos salões.
Coterie
en-us: Unknown.
pt-br: Desconhecido.
Allies
Enemies
en-us: Unknown.
pt-br: Desconhecido.
Sire
Childer
Broodmates
Character Inspirations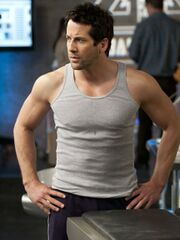 Soundtrack
Quotes
Rumors
- They say he has a weakness for blondes.
- He has a very unusual hobby, that of collecting vintage Alfa Romeo cars, but few know this..
- His weapons are admired by everyone and praised by everyone who uses them.
- They say he's an incredible swordsman.
- They say he collects many cases, with the most beautiful women.
- He had a strong feud with one of his Broodmates.
- People calls him a twinkletoes.
- Dizem que ele tem uma fraqueza por loiras.
- Ele possui um hobby bem incomum, o de colecionar carros da Alfa Romeo antigos, mas poucos sabem disso.
- Suas armas são admiradas por todos e elogiadas por todos que as usam.
- Dizem que é uma incrível espadachim.
- Dizem que ele coleciona muitos casos, com as mais belas mulheres.
- Ele tinha uma forte rixa com um de seus irmãos de sangue.
- Dizem que é um pé de valsa.