Chef Ambrose Berry
| | |
| --- | --- |
| Clan | Toreador |
| Position | None |
| Status | 4 |
| Domain | Springfield, IL |
| Coterie | None |
| Society | ??? |
| Path | Humanity 000 |
| Player | Ambrose Berry |
Overview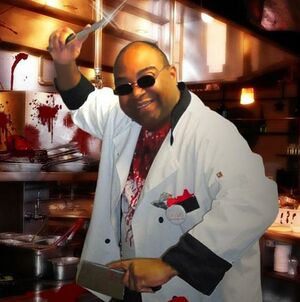 Alias(es):

Real Name: Unknown
Apparent Age: Mid-30's
Concept: Celebrity Chef focusing on extremist gastronomy.
Physical description: Tall, dark, and stout, usually in a chef coat. Some cookery item is always on his person.
Detailed Status:

Acknowledged by (then Seneschal, now Archon) Jon-Apolo de Soult
Righteous by word of Glenn Young
Dedicated by word of (then Seneschal, now Archon) Jon-Apolo de Soult
Honorable by word of Archon Vilias
Character Information
Known History
Ambrose arrived on the scene in Springfield at the turn of Spring 2011 and quickly set himself up as a restauranteur of some notoriety. His establishment caters to those who enjoy sensory indulgence, both the living and the undead. His artistry with food, while sometimes disturbing, does indeed provoke conversation and visceral emotions.
Ambrose owns three food services:
1: Mona Miy, the main food theatre
2: Minnie Miy, a high-end quick-service deli
3: All About Miy, a food truck that donates food to low-income neighborhoods

Coterie
While he is regularly seen in the company of Alec D. Hatfield he has no known Coterie, instead he makes his talents available to the Senechal and Primogen.
Allies
Enemies
Sire
A. Berry, deceased
Childer
Broodmates
Character Inspirations
Hannibal Lecter, Jeffery Dahlmer, Ed Gein...
Soundtrack
"Clair de Lune" - Claude Debussy "When I get You Alone" - Robin Thicke "Toxic" - Britney Spears "Feelin' Good" - George Michael "This Charming Man" - The Smiths "While the Earth Sleeps" - Deep Forest feat. Peter Gabriel "Love Song for a Vampire" - Annie Lennox "Lullaby for Cain" - Sinead O'Connor "Children's Corner: 1. Doctor Gradus ad Parnassum" - Claude Debussy "Cha-Cha Heels Club Mix" - Pet Shop Boys with Eartha Kitt "Wicked Little Town" - Soundtrack to "Hedwig and the Angry Inch" "Cuts You Up" - Peter Murphy "Front Row" - Alanis Morissette
Quotes
"Why yes, I CAN make a sauce from that..."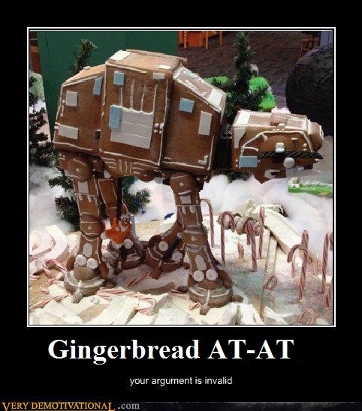 Rumors
Is actually a Toreador Antitribu.
Has torpored any Kindred that publicly referred to him as "Toreador Antitribu," and then served them as hors d'oeuvres.
Is a Son of Discord spying for the Sabbat.
Is an Archon operating under the radar to keep tabs on the growing problems in Springfield, IL.