Carroll van Acker
| | |
| --- | --- |
| Clan | Nosferatu |
| Position | Keeper of Elysium |
| Status | 4+1 |
| Domain | Chicago, IL |
| Coterie | None |
| Society | ??? |
| Path | Humanity - |
| Player | Matthew Ziegenfuss |
Overview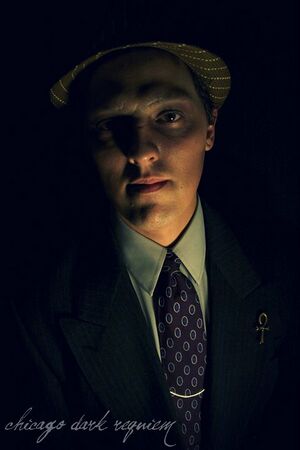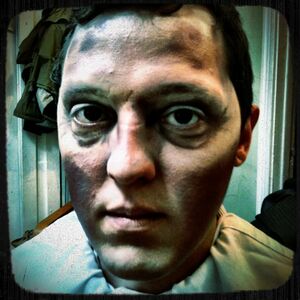 Alias(es):None

Real Name: Carroll Lynn van Acker
Apparent Age: Thirties
Concept: Nosferatu Face
Tropes:
Physical description: Slender, with a jaundiced pallor and bruises and lesions.
Detailed Status:
Acknowledged, Dutiful (Arden O'Leary), Faithful (Preston Jonas DeWinter), Loyal (Gary Kowaleski), Honorable (from position)

Character Information
Known History
Carroll claims to have been embraced just after the turn of the 20th century in Detroit while it was still under Camarilla control. He also claims to have gone to sleep just before the Great Depression, and to have slept in torpor until recent nights, when he awoke and fled his former home for safer shores in Chicago.
Coterie
None
Allies
Coming Soon
Enemies
Coming Soon
Sire
Justice Night
Childer
None
Broodmates
None
Character Inspirations
Carroll was inspired in part by the character Daedalus from Kindred: The Embraced. Other inspirations include personal experiences with cancer patients and an old friend.
Soundtrack
Quotes
Rumors