Cable
| | |
| --- | --- |
| Clan | Brujah |
| Position | None |
| Status | 4+1+1 |
| Domain | Berkeley, CA |
| Coterie | None |
| Society | None |
| Path | Humanity 000 |
| Player | Julian Ortega |
Overview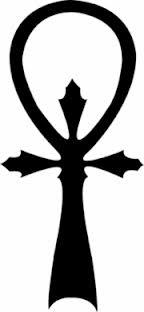 Alias(es):
Jason O'Neill
Visible Features: Starburst shaped scar over his right eye
Apparent Age: 17
Concept:
Detailed Status:

Personal
Acknowledged by Prince James Branderson of Kansas City in 1998
Trusthworthy by Prince Benedic of Las Vegas in 2003
Fierce by Sovereign Prince She-that-Burns-As-the-Sun, Berkeley, CA
Adroit by Archon Ainsley Good, Clan Brujah
Honorary
Dignified as a dignitary of the Camarilla
Character Information
Known History
Cable first arrived in the domain of Amador in 2008 under the rule of Prince Tristan. For some time, he remained a resident of Amador until the time he was asked to join the Primogen council. After a short stint in this position, and a small scandal, Cable stepped down from his position and left the area for Stockton, CA. After living in Stockton for some time, Cable was seen in the domain of Sacramento around the time of Prince Cash McGovern's reign. However, around 2014, Cable disappeared from the local area. Returning to Sacramento in 2017, Cable has served the domain to the best of his abilities.
Coterie
Allies
Enemies
Sire
Unknown
Childer
Broodmates
Rumors
Wants to kill Peter Premysl
Time traveler
Soundtrack
All My Friends are Dead by Lil Skeet
Quotes
"Like the guy who fights Deadpool?" - Justicar Titus Petronius Niger
Rumors