Thomas Charles Montgomery
| | |
| --- | --- |
| Clan | Ventrue |
| Position | Prince |
| Status | 6+7 |
| Domain | Twin Cities, MN |
| Coterie | Unknown |
| Society | ??? |
| Path | Chivalry 0000 |
| Player | Ryan G. |
Overview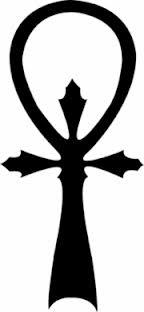 Alias(es):
"The Dread" Thomas Charles Montgomery

Real Name: Presumably Thomas Charles Montgomery

Apparent Age: mid thirties

Concept: Traditionalist

Physical description: Inhumane countenance, but impeccably dressed in modern style with a Victorian flair.
Detailed Status:

Acknowledged (former Prince Todd Eiken of The Twin Cities MN)
Esteemed (former Prince Todd Eiken of The Twin Cities MN)
Exalted (former Prince Rourke of Winnipeg)
Feared (former Archon Wessex [to Justicar Masako])
Loyal (former Justicar Masako of Clan Brujah)
Promethian (former Prince Restax of Minneapolis)
Exalted, Famous, Well-Known, and Distinguished as Prince of the Twin Cities, MN
Respected as a Scion of the Camarilla (Reputation - Relentless Defender of the Camarilla)
Dignified as a Dignitary of the Camarilla
August as a Luminary of the Camarilla
Character Information
Known History
Coterie
Unknown
Allies
They know who they are.
Enemies
Mostly deceased.
Sire
Todd Eiken, former Prince of the Twin Cities, MN, USA.
Childer
Rachel Violet Eiken Prince of Winona
Shawn Eiken
Richard Hebner, The Betrayer, taken by his sire's hand. (deceased)
Anastasia Strokova, The Insane, taken by her sire's hand. (deceased)
Jordan Silverstream, The Stolen, former Prince of St. Paul, former bishop of the Rebellion, destroyed in disgrace by his sire's hand. (deceased)
Broodmates
Character Inspirations
Soundtrack
Quotes
(to several Princes) "My sword will defend you til eternity, but should you fail the Camarilla, my sword will take your head."
"If there is anything in existence which is permanent, it is I."
Rumors
A Ventrue elder whose very presence terrifies neonates into line.
In secret he served as an archon to Her Fury, Justicar Masako.
Known to evaluate domains...and find them wanting.
He hates Caitiff.
He is actually a Brujah.
He is a Sabbat Elder, which is why he knows so much about the rebellion, and why he has killed so many Camarilla.
He has killed hundreds of the rebellion.
He killed more Camarilla citizens then Sabbat.
Called the Dread Prince for losing his entirety of humanity in two years while Prince for killing many Sabbat, Anarchs, insurrectionists, and treacherous family.
He is a Lasombra infiltrating the Ventrue.
He hates the internal workings of the Ventrue.
His grandsire was killed by the Justicariate, for being too tyrannical of a Prince.
The Justicariate considered calling Conclave upon him for being too tyrannical of a Prince.
Princes beg him to mentor them.