Rowan Hulett
| | |
| --- | --- |
| Clan | Toreador |
| Position | Harpy |
| Status | 4+1 |
| Domain | Columbus, OH |
| Coterie | None |
| Society | ??? |
| Path | Humanity 00 |
| Player | Andrew Hensel |
Overview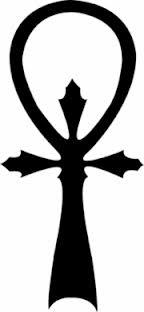 Alias(es):

Real Name: Rowan Hulett
Apparent Age: 20
Concept: Winner of the Embrace following the 2005 Toreador Carnivale mortal protege competition
Physical description: 5'7, about 135 lbs, blond hair and blue eyes, appearance level 5
Detailed Status:
Acknowledged by Prinz Sigwald Heinz (Bonn, Germany)
Dutiful by Kyle Butler (Columbus, Ohio)
Influential by His Arbiter Eliganciae
Radiant by Christopher Chicano (Columbus, Ohio)
Influential as Harpy of Columbus (10/5/2015)
Character Information
Known History
Originally from Columbus, Ohio, Rowan has also lived in the Domain of San Francisco. His higher political aspirations have earned the ire of some Kindred, but he remains generally well liked by his clan nationally, and has enjoyed the support of his own Justicar on a few occasions. He has served as Harpy within the domain of Columbus for upwards of two years total, including overseeing a Global Conclave in 2011. He is responsible for constructing the Greater Columbus Arboretum, which currently boasts being the largest and most diverse greenhouse facility in the mid-west, complete with an adjoining performance facility.
After several years of absence from public life, Hulett suddenly returned on October 5, 2010. His first stop was to meet with the Primogen, and his second was to announce he had been named Harpy of Columbus.
Coterie
n/a
Allies
Enemies
Sire
Jens Heckl (NPC, Bonn, Germany)
Childer
Broodmates
Character Inspirations
Soundtrack
Quotes
Rumors
He endured some sort of punishment at the hands of his local clanmates that has left him psychologically crippled.
He began work in 2011 to start construction on a skyscraper that will embellish the skyline of Columbus.
He has something over one or more Columbus primogen and used it to coerce them into naming him harpy.