Robert Stigman
| | |
| --- | --- |
| Clan | Ventrue |
| Position | Seneschal |
| Status | 3+3 |
| Domain | Port Charlotte, FL |
| Coterie | None |
| Society | None |
| Path | Humanity 000 |
| Player | Bryan Espinoza |
Overview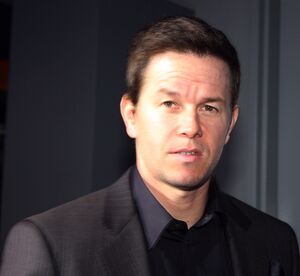 Alias(es): Bobby Stigman, Stig, Stigman, Michael Stigman
Real Name: Robert Collins Stigman
Apparent Age: Early to Mid 40's
Concept: Master Politician and Diplomat with Real Life/Street Smarts
Physical description: 5'8. with an extremely striking resemblance to famous actor and musician Mark Wahlberg. He dresses very progressive and modern for a Ventrue. He rarely wears full suits, but always wears designer clothing. His wardrobe usually consists of button down shirts or polos very much in a "business casual" style of attire. He will not dress to the nines unless it's for clan business or he's expecting someone deserving of the occasion.
Detailed Status:
Acknowledged
Respected
Diplomatic by Prince Edward Sykes
Esteemed as Seneschal of Port Charlotte
Cherished as Seneschal of Port Charlotte
Trusted as Seneschal of Port Charlotte


Character Information
Known History
Robert is a smart, Irish-American individual who originally hails from the New England area, but has traveled extensively across the United States, notably the Midwest and the South/Southeast. He recently moved from Nevada to Port Charlotte. It's believed that him and Edward Sykes both know each other from a significant time ago in each other's pasts and the two have kept up with each other, and upon Sykes' ascension to Prince he called Bobby in to be his Consul and serve on his court as repayment of a Boon that he owed Sykes or a favor that Sykes did for him in their past.
Stigman is a Licensed Realtor or Real Estate Broker in multiple states, and has made his fortune through Real Estate ventures across the country. Stigman accurately predicted the secretive Walt Disney real estate purchasing that occurred across Central Florida in the early 1960's, and is rumored to be one of the Real Estate brokers who helped the deal come together.
Stigman is famous for being a Mark Wahlberg lookalike and impressionist and an expert Real Estate broker/realtor.
Served as Consul to Port Charlotte, FL from Feburary to April of 2018
Served as Keeper of Elysium in Port Charlotte, FL for a month in April of 2018
Serving as Seneschal of Port Charlotte, FL after the previous Seneschal was removed due to gross incompetence and questionable family history in May 2018.
Coterie
He is not a part of an official coterie.
Allies
Nathaniel Collins
Annabelle Lee
Brant Eldrusson
Ruddy Ricketts
Enemies
Sire
Nathaniel Collins of Stockton, CA
Childer
None
Broodmates
None
Character Inspirations
Wolf of Wall Street / Jordan Belfort
Mark Wahlberg
J.W. Marriott
Walt Disney
Soundtrack
Quotes
"Not my domain, not my problem." -- Constantly said when traveling to other domains.
"Look, how much money do you need exactly? I'll give you money, that's the least of my concerns around here thankfully!"
"You need a thousand bucks? Okay great, here you go, now back to what I was saying before..."
"I can assure you there was no waterboarding going on here, just a disillusioned, Sabbat brainwashed kid who thinks I'm Caine." -- Said to Prince Sykes when he was Keeper and the Prince walked in on him hosing a teen aged kid down who was covered in glitter and calling him Caine.

Rumors