Richard Midvalley
| | |
| --- | --- |
| Clan | Toreador |
| Position | None |
| Status | 1 |
| Domain | Denver, CO |
| Coterie | None |
| Society | ??? |
| Path | Humanity 0000 |
| Player | Chris |
Overview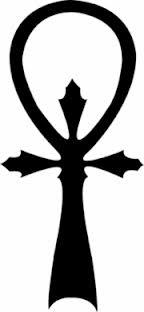 Alias(es):
"BD Midvalley", "Rick the Horndog", Dickie
Real Name: Richard "Rick" Midvalley
Apparent Age: Late 30's
Concept: Reluctant Vampire / Vengeful Childe
Physical description: Rick stands over 6 ft and is usually dressed in a combination of pink and green with jeans and courduroy and a bandana. He has the look of a "cool dad".
Detailed Status:


Acknowledged - by Prince Edward Williams of Denver, CO

Character Information
Known History
Richard was a passion embrace for his talent as a saxaphonist and his disinterest in his sire's beauty. He played with different bands and occassionally solo jazz and blues in the Colorado area. He hates what his world has become. Richard is also known to be a staunch athiest. He wears a wedding band so one assumes that he is or was married.
Coterie
No.
Allies
Enemies
Miranda
Sire
Miranda
Childer
He would never wish his curse upon anyone.
Broodmates
None known
Character Inspirations
Midvalley the Horn Freak, "President" Harrison Ford, my Uncle, People who play vampire to "win", Bill Maher, Cowboy Bebop
Soundtrack
Three Doors Down - Father's Son
Three Days Grace - I Hate Everything About You
Hoobastank - Crawling in the Dark
Metallica - Unforgiven II
Yoko Kanno - TANK!
Tom Waits - Midtown
Yoko Kanno - Bad Dog, No Biscuit
Tim Jensen & Steve Conte - Call Me, Call Me
Mai Yamane - Blue
Tim Jensen & Mai Yamane - Rain
Quotes
Rumors
Rick hates his sire and wants her dead, but hasn't yet recovered from the blood bond