Patrick Harper
| | |
| --- | --- |
| Clan | Nosferatu |
| Position | Whip |
| Status | 4+0+1 |
| Domain | St. Augustine, FL |
| Coterie | None |
| Society | ??? |
| Path | Humanity Template:6dots |
| Player | Joshua W. |
Overview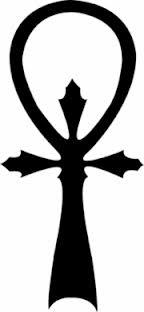 Alias(es): DJ BassFreq (stage name)
Real Name: Patrick Harper
Apparent Age: 32
Concept: High-Humanity Nos DJ.
Physical description: 6'0", 185 lbs, lean and wiry. Typically dresses in techwear/urban/hip hop fashion. Looks humane, and very pink of cheek (Blush of Health).
Detailed Status: 4 Reputational + 0 Positional + 1 Honorary

Reputational:
Acknowledged (NPC Prince/Character Creation)
Resourceful (NPC/Character Creation)

Diligent (Awarded by Prince Andrew Chase, Domain of St. Augustine)
Efficient (Awarded by Prince Charlotte Cartwright, Domain of St. Augustine)
Positional:
Honorary:
Dignified (Dignitary of the Camarilla)
Character Information
Known History
Arrived in St. Augustine around 2012. Patrick sometimes claims to be 'still rather new to all this,' but shows knowledge surpassing the average neonate, regarding a number of things.
Coterie
None, but is never seen far from the other Nosferatu of the city.
Allies
Clan Nosferatu.
Enemies
Unknown.
Sire
Unknown.
Childer
None.
Broodmates
None.
Character Inspirations
The Deckers (Saints' Row: The Third)
My love for very human characters.
The cyberpunk genre.
Aiden Pearce (Watch_Dogs)
Soundtrack
Ghosts 'n' Stuff - deadmau5
A City in Florida - deadmau5
Boom Boom Pow vs Satisfaction - Black Eyed Peas vs. Benny Benassi
I Heard It Through the Grapevine vs. Feel Good Inc. - Marvin Gaye vs. Gorillaz
Bad Romance (Tiesto Remix) - Lady Gaga/Tiesto
The Catalyst - Linkin Park
My Songs Know What You Did In The Dark (Light Em Up) - Fall Out Boy
The '90s - Lil Dicky
Quotes
By Patrick
About Patrick
Rumors
Patrick isn't really a Nosferatu- he's a Caitiff, but was claimed by the Sewer Rats.
Patrick's favorite food is Chinese food.
That "DJ Spider" YouTube ad? That's how Patrick got his start as a DJ- completely by accident.
Patrick owns Ikea.
When the domain's supernatural drama is just a little too extra, Patrick goes to the beach.
He is at the beach a lot.