Michael Holmes
| | |
| --- | --- |
| Clan | Gangrel |
| Position | Seneschal |
| Status | 6+2 |
| Domain | LaCrosse, WI |
| Coterie | None |
| Society | ??? |
| Path | Humanity - |
| Player | Michael Holmes |
Overview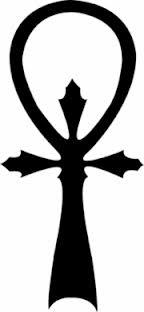 Alias(es):

Apparent Age:30
Concept:Michael was started out basically "What would it be like if it was me." He has changed a lot since then
Physical description:Your average outdoors man, Catch him without his mask up and it is quite different. Usually dressed in flannel and blue jeans Michael can usually be recognized by his cougar claw necklace he wears.
Detailed Status:
Acknowledged
Loyal by former Prince Rasputin Volnilcov
Resourceful by former Prince Rasputin Volnilcov
Dedicated by Prince Rachel Eiken
Feared by Prince Tao
Ani-Chan (proven comrade/brother) by Prince Tao
Cherished and Esteemed as Seneschal of LaCrosse

Character Information
Known History
People who know Michael know that he has been around for almost 60 years and is from the Winona/Rochester area. After spending almost 3 years in Winona, Michael now spends most of his time in LaCrosse where he is Senechal.
Coterie
Allies
Enemies
Sire
Unsure. Knows what he looks like, smells like, and that he is probably still hanging out near Winona. Also knows his sire is an asshole should be destroyed.
Childer
Broodmates
Kayla
Alex

Character Inspirations
Soundtrack
Quotes
Rumors
Married to a Punjabi Malkavian... and she wears the pants in the family.
Has a soft heart, but that won't stop him from doing what he needs to do.
Is 100% loyal to Prince Rasputin
Isn't Michael Holmes at all anymore, his Malkavian wife deftly controls him like a puppet.