Michael Evans
| | |
| --- | --- |
| Clan | Nosferatu |
| Position | Primogen |
| Status | 1+5+1 |
| Domain | Buffalo, NY |
| Coterie | None |
| Society | ??? |
| Path | Humanity 00 |
| Player | Player Name |
Overview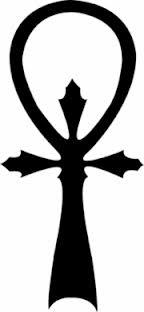 Alias(es):
None Real Name: Dig a little deeper, boy! I'm sure you'll find it eventually
Apparent Age: Mid 60's to 70's
Concept: Everyone's Friend
Physical description: Evans appears to be an elderly caucasian man. He commonly appears in a pair of slacks, button-down shirt, and matching vest. Just another man out for a stroll.
Detailed Status:

Acknowledged, By Prince Erikson, Trenton NJ
Well Connected, By Prince Cranston, Ottawa CN
Diligent, By Primogen Neal Corrigan, Buffalo NY
Well Connected, By Primogen Athelstane Mason, Buffalo NY
Efficient, By Prince Warren Peace, Buffalo NY
Feared, By Primogen Athelstane Mason, Buffalo NY
Revered as Primogen of Buffalo.
Character Information
Known History
Michael Evans was embraced in NY before the fall, and acknowledged in Trenton NJ in 2001. He took his show on the road for some time, coming to rest in Buffalo in January of 2012. He currently serves as both Primogen and Warmaster to the Court of Buffalo.
Coterie
None
Allies
Marley Crowley, Seneschal of Buffalo.
Enemies
There's probably a few, there always are.
Sire
Gregor Alekseyovich.
Childer
None
Broodmates
None
Character Inspirations
Michael Collins
Soundtrack
The foggy dew, by the chieftains
The flowers of the forest, Traditional
Quotes
Rumors