Leroy Isaacs
| | |
| --- | --- |
| Clan | Tremere |
| Position | None |
| Status | 5 |
| Domain | Tampa, FL |
| Coterie | None |
| Society | ??? |
| Path | Humanity ??? |
| Player | Player Name |
Overview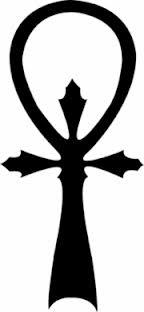 Alias(es):

Real Name:
Apparent Age: 19-21
Concept: Beat generation philosopher turned politician
Physical description:
Detailed Status:

Acknowledged (Benedic, Prince of Las Vegas)
Cherished (Miguel Starr, Tremere Elder) - Granted for time served as primogen
Insightful (Mother Maei Hollow, Prince of Tampa) - Granted for advice and solutions to the domains magical problems
Stalward (Saladin, Prince of Tampa) - Granted for strengthening the domain during a time of turbulence
Wise (Hazzan Marwan, Prince of Bradenton, FL) - Granted for the completion of a blood hunt

Character Information
I had nothing to offer anybody except my own confusion.
Known History
Appeared in Tampa at the end of 2007 along with a group of other Tremere.
By the end of 2008/beginning of 2009 he was the only Tremere left of that group in Tampa. During this time he was the primogen of Clan Tremere.
Some time in 2009 he became the Seneschal to Prince Pinger.
Maintained his position as seneschal through a revolving door of princes for a few years.
Has lately been seen to be falling out of political favor, having lost both seneschal and primogen within the last two years.
He has recently disappeared for most of 2014.
Coterie
Allies
Matthew Pyzic
Tanis
Craig Forest
Tommy Truelove
Pinger
Ali Marwan
Gordon
Bartholomew Wyrmmrott
Enemies
Sire
Childer
Loki Isaacs
Broodmates
Character Inspirations
Soundtrack
Crucify me - Bring Me The Horizon
Angel of the small death and Codeine scene - Hozier
Sadie - Alkaline Trio
Liar [It Takes One To Know One] - Taking Back Sunday
Cupid Caries A Gun - Marilyn Manson
Dream A Little Dream Of Me - Ella Fitzgerald
God's Gonna Cut You Down - Johnny Cash
White Rabbit - Jefferson Airplane
Kaya - Bob Marley
Hallelu - The Devil Makes Three
Alright Then - Youth Brigade
Drugs - Ratatat
Thank You For The Vemon - My Chemical Romance
Home - Edward Sharpe & The Magnetic Zeros
4'33 - John Cage
Quotes
"LEEEEEEEEEEEEEEERRRRRRRRRRRROY!!!"
Rumors
"Is actually two dwarfed Catiffs in a trench coat."
"Has actually died on at least two separate occasions."
"Has engineered the removal of every prince that has not kept him as seneschal of Tampa in the last decade"
"Rumor has it that clan assamite is looking to obtain him in trade for one of theirs"
"Stopped using ghoul suit due to a crisis of faith"
"Stopped using ghoul suit due to an experience with the dead"
"Is not actually a neonate"
"He is easily bribed with Khalif"
"Is actually just sick of everyone's shit and finds most citizens of Tampa pretty useless."