Ilona Lazarion
| | |
| --- | --- |
| Clan | Tremere |
| Position | Seneschal |
| Status | 3 + 2 |
| Domain | Dayton, OH |
| Coterie | ??? |
| Society | ??? |
| Path | Humanity 000 |
| Player | Becky C. |
Overview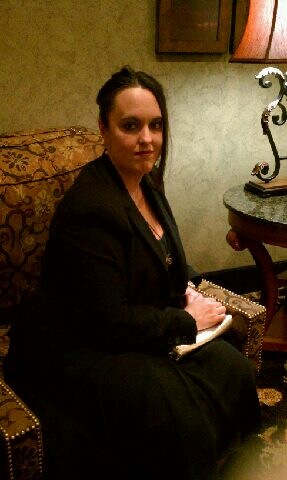 Alias(es):

Real Name:
Apparent Age: mid 20's
Concept: Art Historian turned Occultist
Physical description:
Detailed Status:


Character Information
Known History
Coterie
Allies
=Enemies
Come on, who doesn't enjoy hating a Lazarion
Sire
Childer
None yet.
Broodmates
Character Inspirations
Soundtrack
Ambient Soundscape music
"Bury Me Alive" - We Are The Fallen
"Everything Burns" - Anastacia
"Clohinne Winds" - Niamh Parsons
Quotes
"My dear Alexander....words are like art, they can be interpreted in many different ways...I leave that one up to you to determine." - after calling her cousin a larcenous forger.
"Its only assisted suicide if you die. Up until death, its an adventure!" - on the idea of getting into a library maintained by mages
"I'm your longest serving Primogen. You need me. And quite frankly, what other options do you have?" Upon weaseling her way into seneschal of Dayton.
Rumors
Ilona was a former ghoul to the Toreador Antitribu that was poached by the Lazarions.
She is a painter of some great skill, and often paints very dark subject matters.
Looses control of her emotions under stress.
Before her Embrace was in a torrid love affair with her Sire.
She is actually a Malkavian who really, really, really believes that she is a Tremere.
She keeps portraits she's painted of people important to her, and talks to them often to get advice.
Was sent by Selene Lazarion to keep an eye on her uncle, Justin.
Is Selene's favorite grandchilde.