Hazar al-Qasem
| | |
| --- | --- |
| Clan | Assamite |
| Position | Seneschal |
| Status | 6+2 |
| Domain | Milwaukee, WI |
| Coterie | None |
| Society | ??? |
| Path | Humanity 00 |
| Player | Samantha Swanson |
Overview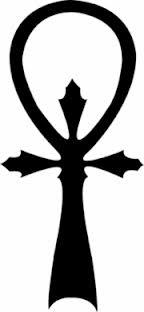 Alias(es):

Real Name: Hazar al-Qasem
Apparent Age: 23
Concept: Court Trained Politician
Physical description: Not much is known about Hazar's physique. She is always wearing exceptionally loose clothes and has her face covered with a hijab. Around the clan she will take down her hijab and they can see the scars on the side of her face that were put there when her husband tried to punish her for disobeying him.
Detailed Status:


Acknowledged
Loyal
Well Connected
Resourceful by Prince Dugan McKinney
Wise by Prince Paul Walker
Capable by Sovereign Prince Jericho Fenix
Cherrished as Primogen of Milwaukee, WI
Esteemed as Seneschal of Milwaukee, WI

Character Information
Known History
She has served the domains of Kenosha and Milwaukee for the last three years and has risen from the position of Primogen of Kenosha Wisconsin under the reigns of Prince Dugan McKinney and Prince Paul Walker to the Senechal of Milwaukee Wisconsin first under Prince Matthias Warren and now serving under Prince Gary Kwalski of clan Nosferatu. She is open and welcoming to talk to, generally always willing to sit and have discussions with anyone who would like to converse with her. She does, however, have little tolerance for those who are willfully ignorant of the way the Camarilla works and is quick to remind them.
Coterie
Allies
Alex
Newtao Tatonka
Gary
Sebastian Hann
Enemies
Stick DeSylvia
Sire
Childer
Broodmates
Character Inspirations
Soundtrack
Quotes
Rumors
Hazar is often not in her physical body, projecting an image of herself instead