Elizabeth Bolden
| | |
| --- | --- |
| Clan | Ventrue |
| Position | Primogen |
| Status | 3+1 |
| Domain | Savannah, GA |
| Coterie | None |
| Society | ??? |
| Path | Humanity 0000 |
| Player | Brigit Collins |
Overview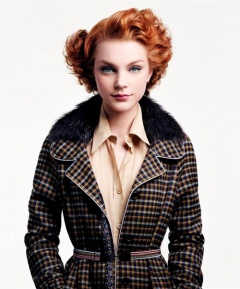 Alias(es):

Real Name:
Elizabeth Anne Bolden
Apparent Age:
23
Concept:
Sweet summer child

Physical description:
Caucasian female, 5'4", mid-length curly red hair, green eyes, petite but stocky build.
Detailed Status:
Acknowledged (Asher Sinclair former prince of Savannah, GA)
Valiant (former Ventrue Primogen Charles X. Taylor)
Diligent (former Ventrue Primogen Josephine Lee)
Revered (as primogen)



Character Information
Known History
Was born, raised, and embraced in Texas. Prefers Savannah. Worked for her sire as his personal assistant as a ghoul and for several years afterwards as a kindred.
Coterie
none
Allies
Enemies
Sire
Childer
none
Broodmates
Character Inspirations
Peggy Olson
Elizabeth Bathory

Soundtrack
I'll bite your face off - Alice Cooper
The Room Where it Happens - Hamilton
Valkyrie - The Cruxshadows
Sunshine Blind - Cold From Fever
Opportunities - Pet Shop Boys
Money - Pink Floyd
Billionaire - Travie McCoy ft. Bruno Mars
Veridis Quo - Daft Punk
Make the Money - Macklemore
Money Maker - Ludacris
Warp to the Dance Floor - Permaband
Dollhouse - Melanie Martinez
Secrets - Mary Lambert
Long Live the Chief - Jidenna
History Makers - Dean Fujioka
Telephone - Lady Gaga
Bloody Mary - Lady Gaga
Dance in the Dark - Lady Gaga
Bad Romance - Lady Gaga
Poker Face - Lady Gaga

Quotes
If there's anything I can do to help, do let me know.
Rumors
She dislikes her sire.
Her hobbies include baking and blacksmithing
She's an expert marksman
Has an extensive collection of compound bows
Dislikes snakes
Plays Dungeons and Dragons

Plays a Bard