Edward Sykes
| | |
| --- | --- |
| Clan | Ventrue |
| Position | None |
| Status | 4 |
| Domain | Port Charlotte, FL |
| Coterie | None |
| Society | None |
| Path | Humanity 000 |
| Player | J. T. Nielsen |
Overview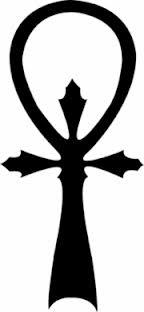 Alias(es): None
Real Name: Edward Sykes
Apparent Age: 35
Concept: Heavy is the Head...
Physical description:
Detailed Status:
Acknowledged
Honorable
Loyal
Wise by the Primogen Council of Port Charlotte
Character Information
Known History
Former Primogen and Keeper of Lakeland, FL.
Claimed Praxis over Port Charlotte over a clanmate who had fallen from grace.
Conceded Praxis of Port Charlotte over a clan matter....
(Ventrue Only) ..that led to his Tribunal in late 2018.
Is not seen as *Disgraced for being a former Prince.
Coterie
Allies
Enemies
Unknown Relations
Former Seneshal Robert Stigman of Port Charlotte
Sire
Nicholi Sheevos, deceased; childe of Adrian Sebastian; childe of Tiberius Aurelius Scipio; childe of Doreius; childe of Tyren of Olympia; childe of Proscibus
Childer
(Coming Soon)
Broodmates
Carlyle Raleigh Bradford Hawk
Character Inspirations
Soundtrack
Quotes
"At least Port Charlotte isn't as bad as Griffin, GA." (Stated while Griffins was ruled by Prince Remi Pompeii in early 2018.)
"Not my domain, not my problem."
"How hard is it to find a quality candidate for Seneshal these nights?" (Rumored to have been said before losing Praxis in 2018.)
Rumors