Clark Gates
| | |
| --- | --- |
| Clan | Brujah |
| Position | Prince |
| Status | 6 |
| Domain | Toledo, OH |
| Coterie | None |
| Society | ??? |
| Path | Humanity 000 |
| Player | Player Name |
Overview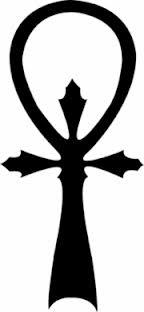 Alias(es):

Real Name: Clark Gates
Apparent Age: 30
Concept: Aggression with Style
Physical description: 6 ft tall, dark hair and grey eyes, always well dressed and wearing a fedora with an athletic build.
Detailed Status:
Acknowledged by Prince James Branderson
Dangerous
Respected
Exalted by Position
Famous by Position
Well-known by Position

Character Information
Known History
Shortly after his Acknowledgement in Kansas City, KS, Clark's sire, Thad L. Davis went missing and Clark began to wander, seeking a place to settle. Briefly passing through Chicago, IL he made acquaintance with Malkavian Cassie Seaton and Brujahs Miranda Grimdusk and Eric Smith. He eventually found a steady orbit around Toledo, OH, a troubled domain with a long history of Sabbat problems where he felt he could do some good. After a time some of his allies followed him to Toledo, OH.
Briefly in 2012, after Brujah Prince Eric Brandt fell to a Sabbat pack under suspicious circumstances, Clark Gates contested the Praxis claim of a mysterious Malkavian Elder. After a brief time, other individuals also contested and Clark relinquished his claim.
He returned to the Domain full-time in March, 2013. Shortly after his return, then Prince JT Wingfield abruptly abdicated the position creating a two week Praxis cold war. Before it was over, Clark emerged with a claim to Praxis and gathered support of many in the Domain, followed by the last contestant, Verrick DeThule of Clan Toreador, withdrawing his claim. Clark's first court was held April 7th, 2013.
Allies
J.T. Wingfield
Eric (Professor) Smith
Miranda Grimdusk
Ryan Easley
Damien Gregory
Liam Mayfield
Cassie Seaton
Enemies
None left currently proclaimed and active.
Sire
Thad L. Davis
Character Inspirations
Soundtrack
Mr. Pinstripe Suit - Big Bad Voodoo Daddy

Rumors
Clark once presented Nikolai Bredmir, who was the new Prince of Toledo at the time, a fine marble chess pawn as a gift.
Clark is working to develop an underground ghoul fighting ring.
Clark is actually working to develop a ghoul secret military force.
Clark hits like a pansy.
In his mortal days Clark was a gangland assassin for hire.
Clark has an utter hatred of children.