Claire Ward
| | |
| --- | --- |
| Clan | Tremere |
| Position | Harpy |
| Status | 6+2+2 |
| Domain | Stamford, CT |
| Coterie | ??? |
| Society | E-Division |
| Path | Humanity ??? |
| Player | Katie O. |
Overview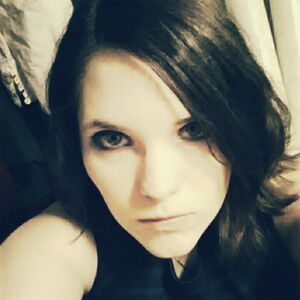 Alias(es):

Real Name: Claire Ward
Apparent Age: 23
Concept: goth chick who writes poetry in the graveyard
Physical description: Pale and slight, her expression seems sad by default and she seems to be surrounded by an unsettling aura. She wears black with some occasional blue thrown in and often accessorizes with occult jewelry. She is almost never without a notebook in hand.
Detailed Status:
Acknowledged
Cherished
Brave
Diligent
Loyal
Dedicated
Influential as Harpy
Well-Connected as Harpy
Insightful as Agent of E-Divison
Respected as Scion of the Camarilla (Prestigious Sire Merit)
Character Information
Known History
Coterie
Allies
Enemies
Sire
Childer
Broodmates
Character Inspirations
Soundtrack
Shallow Grave - The Birthday Massacre
The Source - God Module
The Noise Inside My Head - Assemblage 23
Cry Little Sister - Carfax Abbey
Damaged - Assemblage 23
My Own Prison - Creed
Blame - Gravity Kills

Quotes
Rumors