Amelia Vadeboncoeur
| | |
| --- | --- |
| Clan | Toreador |
| Position | Primogen |
| Status | 5 +1 |
| Domain | Phoenix, AZ |
| Coterie | None |
| Society | ??? |
| Path | Humanity - |
| Player | Rachel Santoro |
Overview
Alias(es):


Real Name: Amelia Vadeboncoeur
Apparent Age: 18 -20
Physical description:
Amelia is a beautiful (Alluring, Elegant, Gorgeous, and Seductive x2) woman with long brown hair and brown eyes with green and gold flecks in them and a pale complexion. She is 5'8" with an hourglass figure.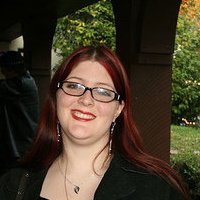 Detailed Status:

Acknowledged originally granted by Prince Michel du Baine of Cantebury, regranted by Prince Blaze of Stockton
Loyal granted by Prince Cecily Ashenherst of Stockton
Well-Connected granted by Prince Cecily Ashenherst of Stockton
Dignitary
August
Revered as Primogen
Character Information
Known History
Amelia was embraced in the early 1950's in England. She was a quick study and her sire, Tyra, was influential enough to pull strings and get her acknowledged after a year of accounting.
In 2002 she moved to Stockton California. Since that move Amelia has resided in Stockton, Sacramento and Amador at different times, serving in various court positions within the cities. She has fought in several battles in each city against enemies of the city and sect.
Until 2008 Amelia was a consistent figure in many of the courts in the California Valley, but has sense only been seen publically on rare occasion. Her last held position was Seneschal of Sacramento while Prince Hailey Kincaid held Praxis.
She now is known to live in the Connecticut area
Known Family
Amelia is related to the McGovern family through her biological father- Liam McGovern. Upon his "death" she took the last name he was using when he knew her mother- Vadeboncoeur - in his honor.
Various other McGoverns are related by blood or embrace, though Amelia is not sure of her exact relationship with many of them.
Allies
Amelia has multiple allies, often people who do not get along well together. She often has friends on both sides of a conflict.
Many of the those Amelia has allied herself with have died through various means.
Alfonso Cortez (deceased)
Angel LaRouge (deceased)
Blaze Mondago (deceased)
Hailey Kincaid (deceased)
Jeremiah Chesterfield (deceased)
Jonathon Gray (deceased)
Juan Alvarez (deceased)
Kingston Lennox (deceased)
Tolliver Mondago (deceased)
Tristan (deceased)
Sebastian Crowe (deceased)
Enemies
No public enemies
Sire
Childer
Broodmates
Character Inspirations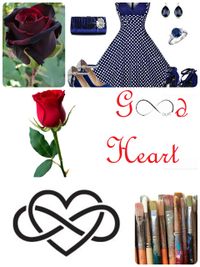 A few cups history, a tablespoon Annie, a generous helping of music, out of character curiosity, a dash of Marilyn and a sprinkling of Eddie Izzard. Plus a whole lot of good role play and moving story lines with other players!
Soundtrack
Music is a passion of Amelia's and she likes a little of almost anything. Below is a very limited sampling.
All These Things That I've Done- The Killers
Angel Boy- Tim McGraw
Angry all the Time- Tim McGraw
Bitch- Meredith Brooks
Bloodletting - Concrete Blonde
Bring Me to Life- Evanescence
Breathe (2am)-Anna Nalick
Bullet - Hollywood Undead
Burn- Jo Dee Messina
Call Me When You're Sober- Evanescence
Chop Suey- System of a Down
Comin' In Hot- Hollywood Undead
Counting Stars" - One Republic
Crazy- Gnarls Barkley
Demons - Imagine Dragons
Diamonds- Cover by Steam Powered Girafee
Emperor's Clothes- Panic! at the disco
Everybody's Fool- Evanescence
Feelin' Love- Paula Cole
Fighter- Christina Aguilera
Fly Me To The Moon - Frank Sinatra
Gives you Hell- All American Rejects
Going Under-Evanescence
Hallelujah- Jeff Buckley
Hello- Evanescence
Hero- Nickleback
I Bruise Easily- Natasha Bedingfield
I hope you dance- Leanne Womack
I Miss You-Blink 182
I'm Only Happy When it Rains - Garbage
I'm Through with Love Marilyn Monroe
In All my Dreams I Drown- Devil's Carnival
In the End- Linkin Park
Ireland- Garth Brooks
I Stand Alone- Godsmack
It's my life- No Doubt
I want to Break Free- Queen
I won't give up - Jason Mraz
Just Like a Pill- Pink
Killer Queen- Queen
Like a Stone- Audio Slave
Little Talks- Of Monsters and Men
Look What you Made me Do- Taylor Swift
Love Song- Sara Bareilles
Lacrimosa- Evanescence
Lithium- Evanescence
Little Girl From Little Rock- Marilyn Monroe
Man in the Box- Alice in Chains
Mr. Brightside- The Killers
Need you Now- Lady Antebellum
Not ready to make Nice- Dixie Chicks
Personal Jesus- Depeche Mode
Possum Kingdom- The Toadies
Rolling in the Deep- Adele
Running Up That Hill- Placebo
Some Nights- fun.
Someone like you- Adele
Standing Outside the Fire- Garth Brooks
Sucker for Pina- Suicide Squad Soundtrack
Suddenly I see - K. T. Tunstall
Sweet Sacrifice- Evanescence
Take me to Church - Hozier
The Change- Garth Brooks
The Game- Disturbed
The Last Song I'm Wasting on You- Evanescence
The Show Must Go On- Queen
The Song Remembers When- Trisha Yearwood
The Thunder Rolls- Garth Brooks
They- Jem
This is Gospel - Panic! at the Disco
Time is on my side- The Rolling Stones
Tourniquet- Evanescence
Trust Me- Devil's Carnival
Underneath it all- No Doubt
Under Pressure- Queen
Unwritten- Natasha Bedingfield
Voodoo- Godsmack
We are Young- fun.
When I Fall in Love- Marilyn Monroe
When Love Goes Wrong- Marilyn Monroe
Wonderful- Everclear

Bracelet
A Bad Goodbye- Clint Black, Wynonna
Bathwater- No Doubt
Break Even- The Script
Broken- Evanescence
Closer- Nine Inch Nails
Diamonds are a Girl's Best Friend
Fix You- Coldplay
Head Over Feet- Alanis Morissette
Heartbeats- Jose Gonzalez
Pain- Three Days Grace
Picture- Kid Rock and Sheryl Crow
Portions for Foxes - Rilo Kiley
She will be Loved- Maroon Five
She Acts Like a Woman Should- Marilyn Monroe
Show me Love- Tatu
Waiting for the Sun- The Doors

Moulin Rouge
Children of the Revolution
Come What May
Complainte de La Butte
Diamonds are a Girl's Best Friend
Elephant Love Song Medley
El Tango De Roxanne
Hindi Sad Diamonds
Lady Marmalade
Meet you in the Red Room
Nature Boy
One Day I'll Fly Away
The Show Must Go On
Your Song
RENT
Goodbye Love
La Vie Boheme
Take me or Leave me
Tango Maureen
Without You
Your Eyes
Tamara Bandcroft
Tamara Bandcroft CD
Walking Barefoot CD
Shattered CD 2013
Quotes
Amelia "I don't keep a calendar based off your sex life Angel"

Angel- "If you did it would be rather empty"
I have good close friends... and they help. But they tend to die.
If I could have one wish it would be that my family be put under a geas to not take praxis of Amador ever again!
"If you get yourself killed I am going to have to make a deal with a necromancer to bring you back to life so I can kill you again!" In multiple variations at different times to Gray and Sebastian.
Nos Sabbat Elder in San Fransico appears, Amelia promptly pops majesty

Nos Elder: I am here, because I want my Pretty back..

Amelia drops out of majesty, tries to look inconspicuous
"Nothing draws men faster than a woman who says, "You don't want to get close to me." Are you that type of man? Because you really don't want to get close to me."
So I should do what you ask because you used a nice tone instead of demanding or threatening me?
Sometimes I think... that my caring is a double edged sword of sorts... only opposite. When I cut myself, when I let someone into my heart... somehow they get cut as well...
text message to Prince Book: "If I ruin these you owe me another pair of fishnets!"
This body? It's a series of good circumstances. My mother's and Liam's genetic DNA, the fact that I was embraced young and toreador before any physical trauma occurred in my life. The ability to heal from damage inflicted in fights. It isn't anything I have earned... It's ... illusion. I like the illusion, I wouldn't change it, but its no less a mask because it is the skin I wake up in.
Trouble is brewing here, I feel like I am an island in a sea storm of chaos and I don't know when or if it will hit me directly.
Rumors