Alexandria "Lexi" Levitsky
| | |
| --- | --- |
| Clan | Brujah |
| Position | Inactive |
| Status | 6 |
| Domain | St. Augustine, FL |
| Coterie | None |
| Society | None |
| Path | Humanity 00 |
| Player | Megan Lang |
Overview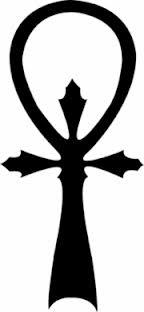 Alias(es):
Lexi
Real Name: Alexandria Levitsky
Apparent Age: 25
Concept: Librarian
Physical description:
Detailed Status:


Acknowleged
Scholarly (former Prince Enzo, St Augustine, FL)
Courageous (Brian McBride, clanmate)
Loyal (former Prince Leanord Flynn, St Augustine, FL)
Unyielding (Sheriff Andrew Chase, St Augustine, FL)
Intrepid (current Prince Nathlar Shadowbourne, St Augustine, FL)
Feared
Character Information
Known History
Not much is known before she arrived in Gainesville in 2007. She shortly thereafter relocated to St Augustine before Gainesville fell to the Anarchs.
Lexi abandoned the Domain of St. Augustine along with all of the Brujah after the Praxis that put Enzo Rosati on the throne, and removed her clanmate Andrew Chase.
Coterie
Allies
Enemies
Sire
Unknown
Childer
Vlad aka Heavy - deceased
Broodmates
None known
Character Inspirations
Soundtrack
Quotes
Rumors
She has developed her own discipline that allows her to invoke the spirits of the books she keeps in her library.
She once staked a Tzimice at a hundred paces with a thrown wooden chair.
She was the true power behind Nathlar's throne.
She really didn't care less about being Seneschal.