Michael Sutherland
| | |
| --- | --- |
| Clan | Gangrel |
| Position | VP |
| Status | 1 |
| Domain | Annapolis, MD |
| Coterie | Celtic Nation |
| Society | ??? |
| Path | Humanity 000 |
| Player | Player Name |
Overview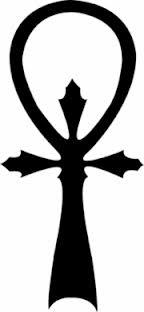 Alias(es):

Real Name: Michael Sutherland
Apparent Age: late 30's
Concept: Biker/Huntsman
Physical description:He is Bald with a dark brown and grey peppered Olde English mustache, Michael stands a hair over 6 foot and having a very stocky build, Michael strike a rather striking shadow…when he is talking he seems to squint his eyes and look away as if to scan the area, he wears either tattoo or motorcycle t-shirts with a pair of loose jeans and a pair of steel toed motorcycle boots. He is usually seen with a lit cigar between his teeth
Detailed Status:


Character Information
Known History
Michael and his brother Dougal showed in Baltimore in April of 2012 with a few of their clanmates and made a splash in the city, since then they have played a part in the defense of both Baltimore and Annapolis against incursions by the Anarchs and Sabbat. Michael has shown little interest in aspiring to higher levels of Camarilla politics.. happy to play muscle or interrogator while assisting the Sherriff or Scourge.
Coterie
• Dougal Sutherland • Morrighan Sinclair • C.H.U.D • Chernobyl • Rasa • Bonnie Meagher • "Sidewinder" • "Cheshire"
Allies
• Hannah Martin • CJ Holmes • TJ Blackthorne
Enemies
Sire
Adeline Moreaux
Childer
Tara "Tinker" Griffen
Broodmates
Dougal Sutherland
Character Inspirations
• Argyle Wallace from Braveheart • Angus MacLeod from Highlander • Rob Roy MacGregor In Rob Roy. • Dozer from Mask • Bear from Running Cool
Soundtrack
• Scotland The Brave- Royal Pipes and Drums • Bangarang- Skrillex • Stronger- Kanye West Feat. Daft Punk • Barroom Blitz- Pick one • Brothers in Arms – Dire Straits • Ten Thousand Fists- Disturbed
Quotes
• Come little brother.. we're going hunting • WHY CANT I KILL HIM!!!??? YOU ARE NO FUN!!! • Nothing says Lovin like Gangrel Claw shovin!! • Ok… what did Dougal do NOW!!!?? • Yes? No? shut uppppp
Rumors
• Michael and Hannah Martin have a love nest somewhere between Annapolis and Baltimore • Michael has many, many secrets which is amusing since he is very vocal!! • Michael has been seen playing drums in the underground club scene lately • Michael's favorite game is "Gangrel Marionette" want to know what it is? Ask him.. • Michael fights in the underground brawl scene and has made millions in the betting • Michael and his brother have developed a new sport… Motorcyle Jousting!!! • Michael has a secret relationship with a Sabbat Gangrel • Michael has a public spat with another Gangrel from Baltimore. • Michael is ever so dead.